For you the reader of my stories, please read the about page first. It gives you an idea what this blog is all about and tells you why I started a MILF character in Second Life. A hint: Yes, it has got to do with sex. Not only, but probably a lot.
For me the Inworld search facility is a good starting point. I typed into search the term "MILF", to see if that brings up anything interesting.
It did. I learned that there are actually quite a lot of regions which cater for mature people. There is obviously an interest in the topic.
One region on that list sparked my interest. A place called "Grandma's Dirty Kitchen". One click later I landed on that place. It was a small parcel with just one house on it. It did what it says on the tin: Decorated as a "Grandma's house including a (naughty) kitchen.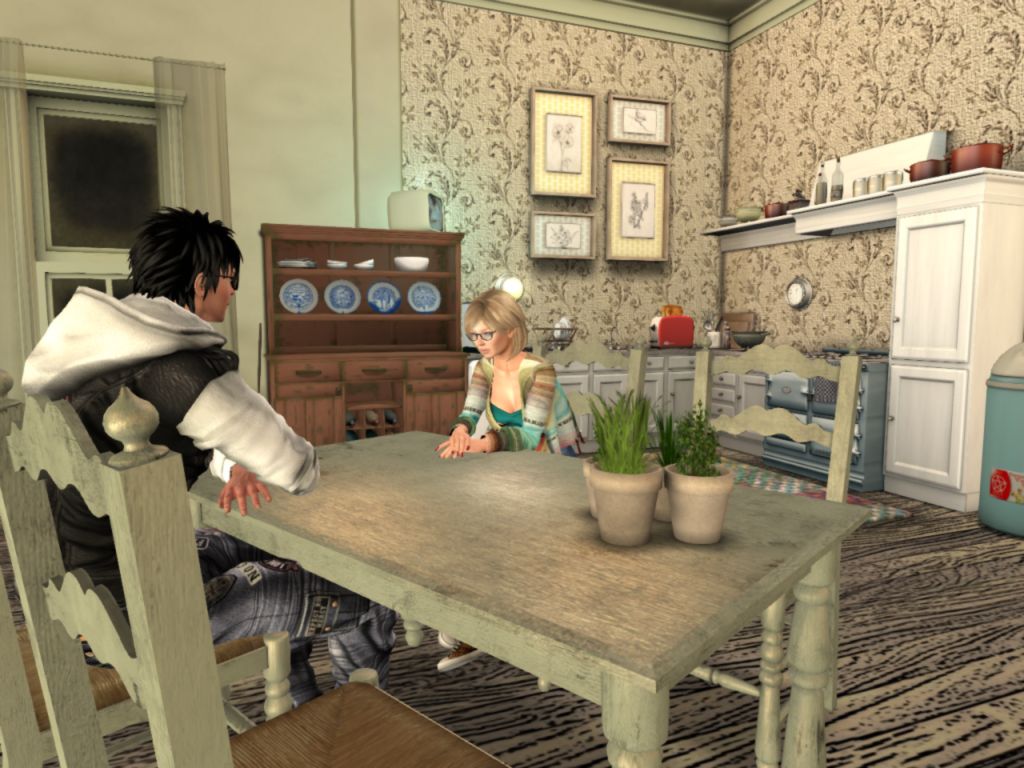 There were 3 guys landing there as well. Not particular old or mature guys. Just the typical, average old school non-mesh avatars.
With one of them called John, a friendly outgoing German, I had a good conversation. In that talk the topic sailing came up, as he enquired what am I normally doing in Second Life. I told him I was about to embark on a journey with my sailing yacht all around the Second Life mainland.
I was surprised that despite of this being an obvious adult region, he made no sexual advancements at all.
"Can I accompany you on that", he enquired.
"Yes, why not, two people travelling is certainly more fun than sailing alone".
I invited him to see the my yacht.
I rezed the boat at St. Martin Island. A place in the very South-East of the mainland. Part of the blake sea and united sailing regions in Second Life. Great place to start.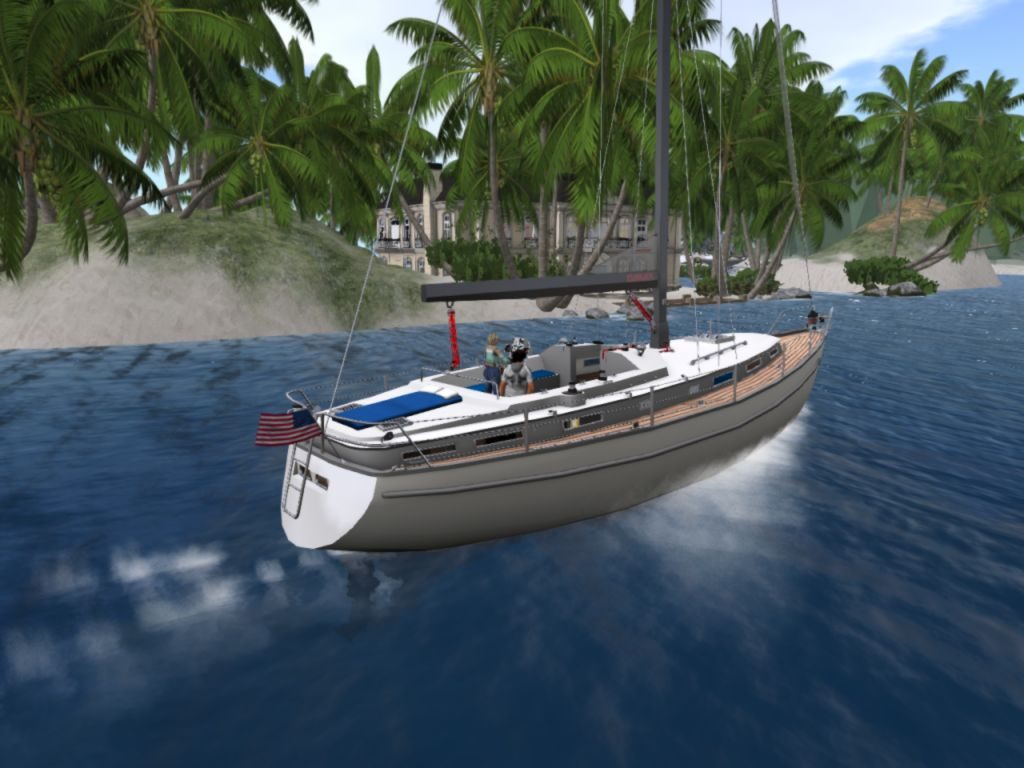 So we did. Why waiting? Let the fun begin. Still no sexual advancements from his side.
We sailed for hours through the entire blake sea continent. Finishing our first etape with a crash right before an island called spyglass at the very west of blake sea. We sat there and talked again.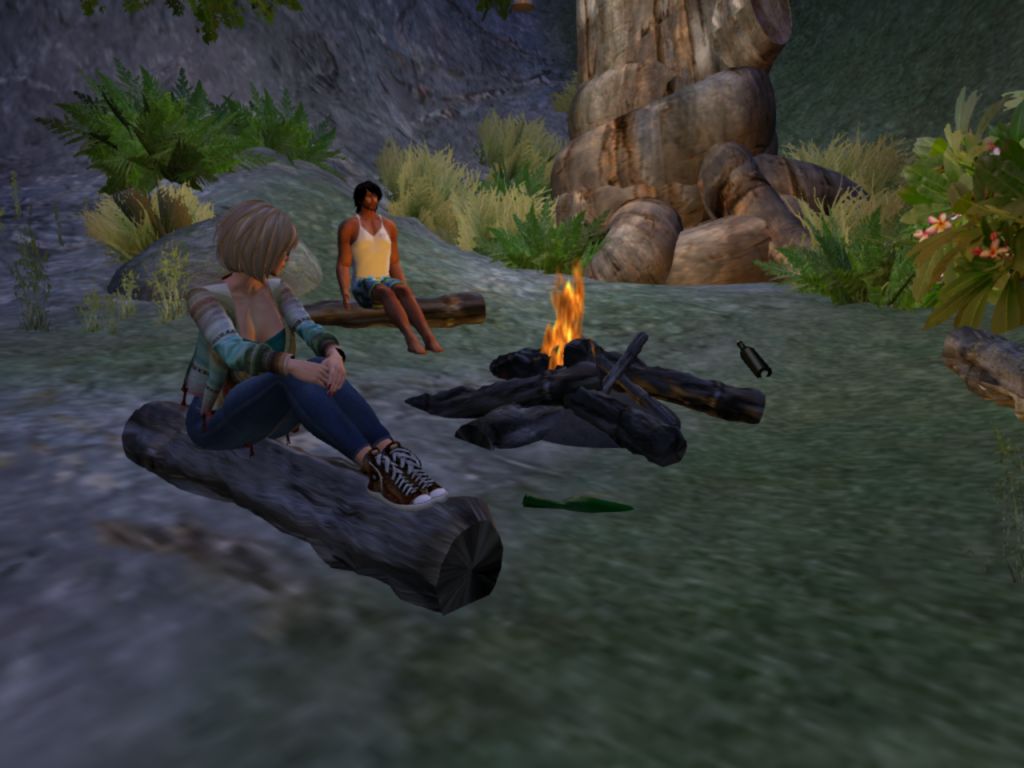 We discovered that we both are homeless in Second Life. I mentioned that sometimes I do sleep in hotels and at a place called "Caroline's Mansion, a very pretty and classy swinger club.
Still no sexual advancements from his side. Despite of that pretty obvious hint.
Instead he showed me his favorite place called "Apollo Garden Memorial". I suspected that he will bring me to an adult rated place and there make a move.
It was a G rated region. An amazing build indeed, but not much you can do there other than enjoying the beautiful scenery, and some dancing.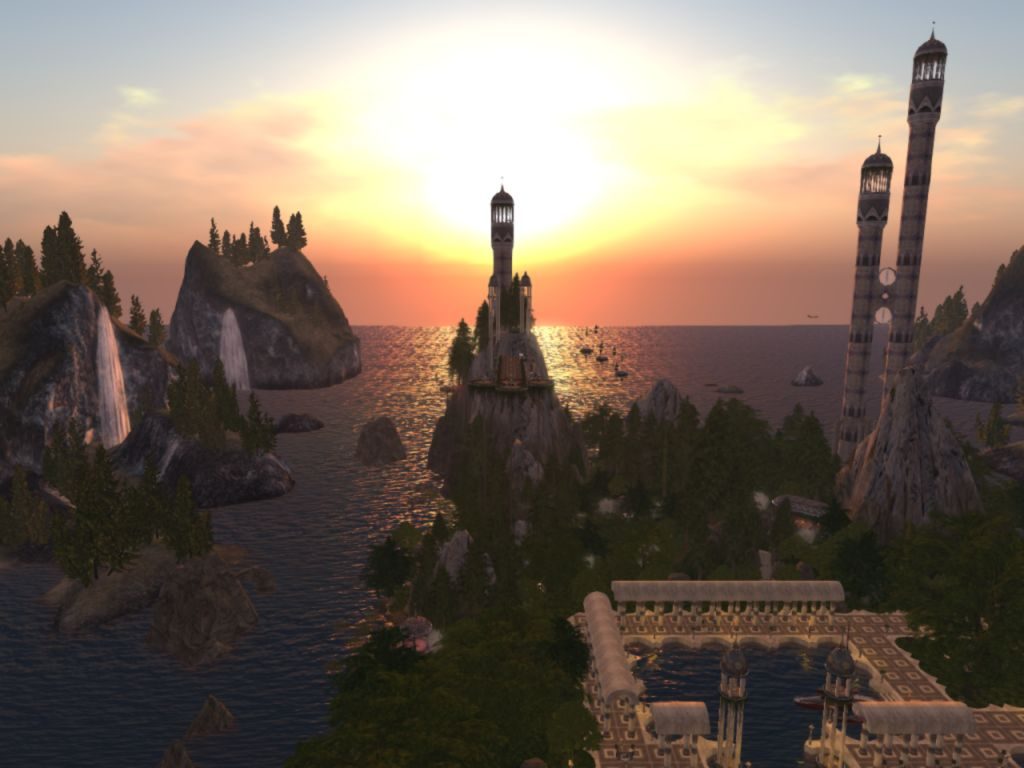 It was time for me to take the initiative.
"Do you know the North Sea Hotel", I asked
"No, never heard of that", he answered.
"Good, I show you the place", I offered with a cheeky smile on my face.
"Yeah. Give me three minutes AFK (away from keyboard)".
Very good that gives me some time to get prepared. I teleported to the hotel, booked a room and got undressed.
I was waiting for him to come, sitting naked on the bathtub. already prepared with water, foam and covered with rose petals. I dimmen the light a bit too, creating a rather sensual environment.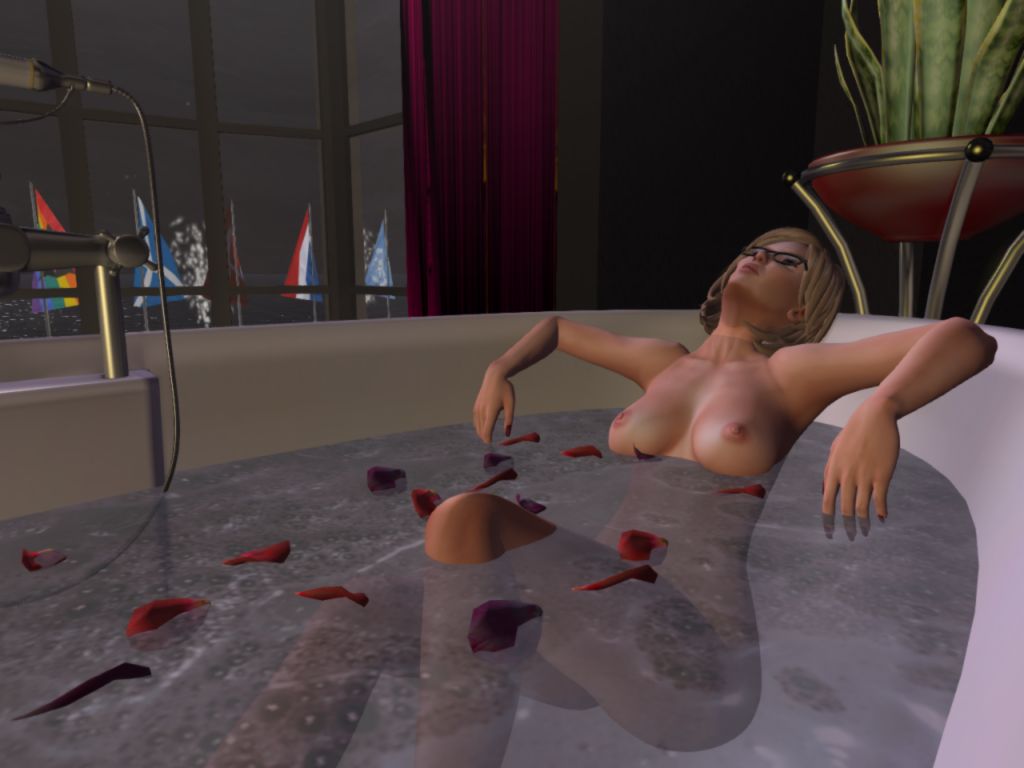 He should get the message now.
He did. I didn't have to tell him twice to join me in the bathtub.
He was very sensual at first. You know the romantic type who likes to touch, cuddle, kiss. Until I suggested:
"Come let me show you what I am really good at".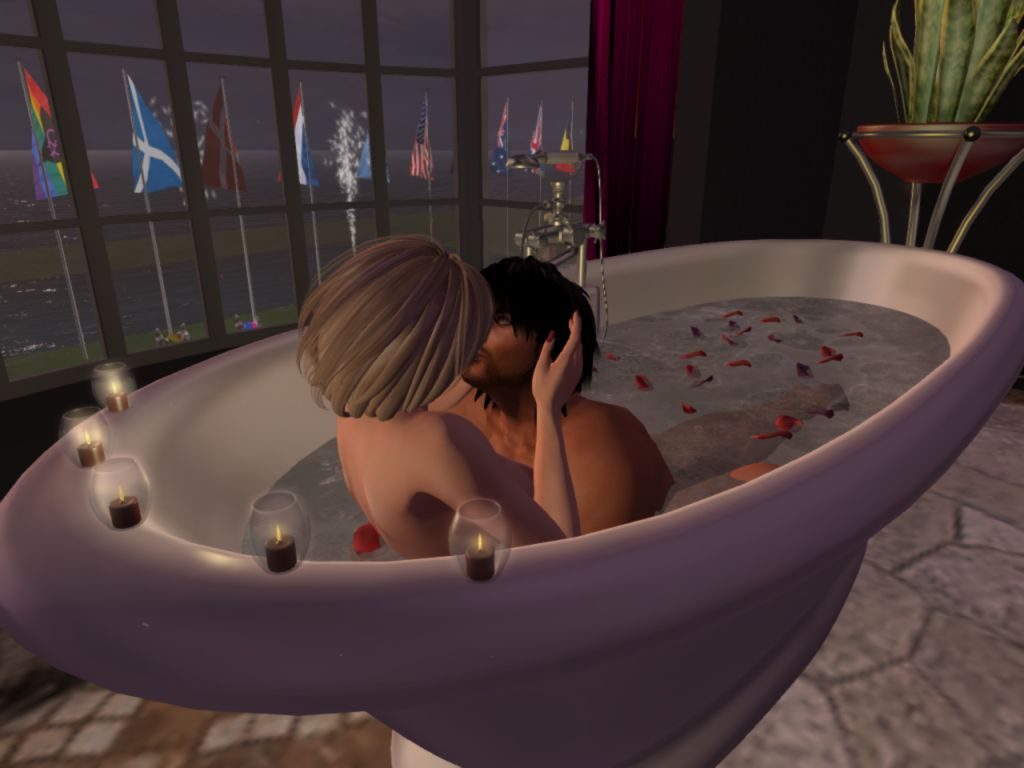 What that is? Well have a look.
He got hard quickly. My tongue and lips drove him crazy. I really spoiled his cock, using very explicit and sensual emotes.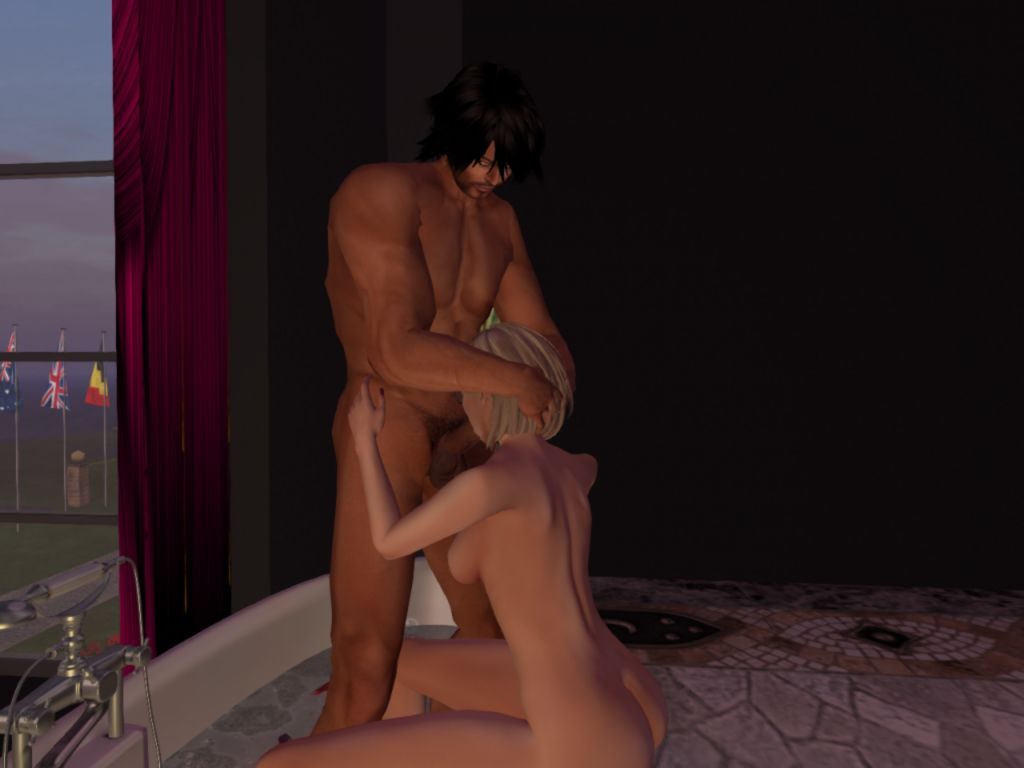 I was getting horny. Was about to invite him to take me, fuck me till he was would explode in me.
That didn't happen.
Suddenly he said: "Shit, I have to leave. Lunch is ready in RL. Really need to go.
I call that a coitus interruptus! Lesson learned. Next time I shall get to the point faster if I want a fuck.
We made a date for tomorrow before he left. We did "friend" us and agreed to see us in the hotel room in the next morning to continue where we had to leave it.
At least I have a sex date!
Actually I did not have to wait that long. It was the same evening we met again at the hotel. This time it didn't take him long to get started.
Both still being turned on from the afternoon, we finished what we had started. I the bathtub.
Was a hot evening indeed.
My first experience as a mature women in Second Life? Maybe the guys are less direct, but more respectful to older women than to the young and sexy girls?
Will I have to take the iniciative every time?
Do I intimidate them ?
What do you think? Please leave your opinion in the comments.
Charly
Related Websites:
Sailing in Second Life
Caroline sailing around several continents of the Second Life mainland.
Hotels in Second Life
Jessica testing the best hotels in Second Life, getting fucked in each of them by a different guy.
Sailing Blake Sea with Catherine Palen
Cathereine meets the yound Sharleen for a sailing trip around the blake sea.
Blake Sea Wiki
All abaout the blake sea in Second Life in the Second Life Wiki.
North Sea Hotel
The hotel on the Second Life map including teleport option.
Charleen will explore Second Life as a mature woman. She writes about her sex adventures as a MILF. She also touches delicate subjects and researches ageplay, incest fantasies and other extrem kinks in Second Life. Her posts are not for the faint hearted.