Club Heaven & Hells Pleasure
Caroline's Mansion is merging with a brand new venue called Heaven & Hells Pleasure.
This arrangement gives us a huge playground, featuring a music club, an escort gentlemens club, a concert stage, private rooms in the sky and even a very beautiful spa.
Have a look and judge yourself:
The club opened yesterday at 10.00 AM SLT with a huge Michael Jackson concert. We have been extremely busy. More than 50 people joined us for the concert and a great after hour party with DJ Pure.
Taxi:
http://maps.secondlife.com/secondlife/Magical%20Times/222/227/1301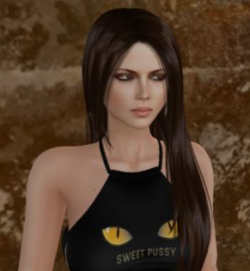 Founder of SLA Media, a company providing adult entertainment websites based on Second Life. Caroline has years of experience in the field of SEO and affiliate marketing. She runs an escort business within Second Life and is well known in the sl adult community.