Usually it is thrown upon to do "colds" in 3DXChat. What is that? Well, when you click on another avatar you can send that person an invite to become temporary a sex partner, or a potential sex partner. If you accept such invite you can use sex animations together.
A "cold" is, when you send such invite without prior chat. It is very similar to a Friends invitation in Second Life.
As you probably can imagine, it scan be very agitating to receive several such invitation from strangers, when just dancing in a club or chatting with somebody.
Continue reading "Sex Parties in 3DXChat" »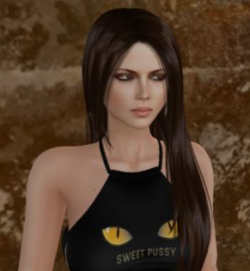 Founder of SLA Media, a company providing adult entertainment websites based on Second Life. Caroline has years of experience in the field of SEO and affiliate marketing. She runs an escort business within Second Life and is well known in the sl adult community.