I moved our office. Why?
First of all because we hardly ever used the old SLA Media presence. Having an impressive building just for having it and paying a lot of money every week doesn't really make sense.
Secondly, I wanted something a bit more cool. Something that looks like a porn start up. Not something corporate, super-professional. Said and done (I am like that). I got a small parcel on Zindra, the adult continent. Actually not far away from the previous parcel. I did rent that from the same real estate company.
Continue reading "The Stranger" »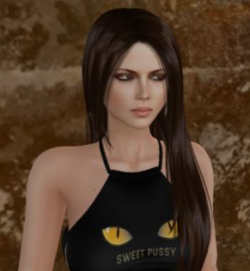 Founder of SLA Media, a company providing adult entertainment websites based on Second Life. Caroline has years of experience in the field of SEO and affiliate marketing. She runs an escort business within Second Life and is well known in the sl adult community.