All right. So now I have been fucking at the Hotel Privilege and at the North Sea Hotel. In my last post I actually invited my readers to recommend a hotel to which I should be going to next.
I only got one response so far, despite off actually offering sex at whatever hotel you choose! His name is Basilisc in Second Life. I wrote him an IM sugesting to meet up and see what the place is like.
He was actually online that moment. Seconds later I stood in front of the Hotel Aislin at Cairn Howff.
Continue reading "What Hotels are for in Second Life – Hotel Aislin at Cairn Howff" »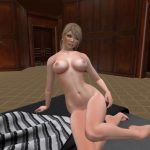 This diary is about the journey of Jessica through Second Life. As Jessica I am a team member of an in-world (in Second Life) company called SLA Media. It is a company which publishes several Second Life related websites (adult rated).