I had quite a bit of sex this week end. Well, when you go and explore adult regions, you want to try whats on the plate there right?
It started in front of Franks Premier Jazz Club. There was a guy sitting there. He said hello. I asked him why the heck he is sitting there instead of going into the club.
"Not dressed for it, and not in the mood for it", he said.
Ok, fair enough.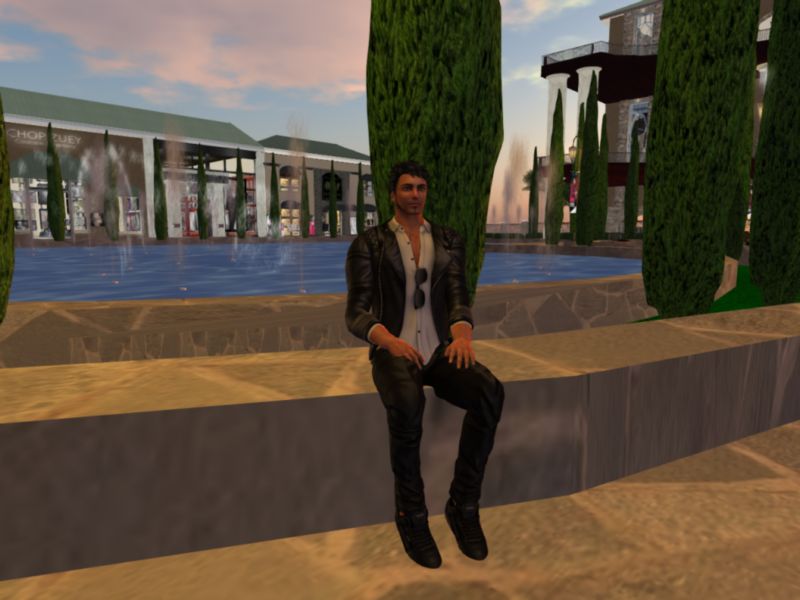 Then he proposed to go dancing at the less formal venue. He suggested the "Romance in the Clouds". Well, I had never heard of that before, so hey, why not? Maybe my readers would like some travel suggestions. I have not done that since quite some time.
Just upon arrival I realized its a A-rated region. Very pretty actually. You can dance there literally in clouds under the stars. Very romantic indeed.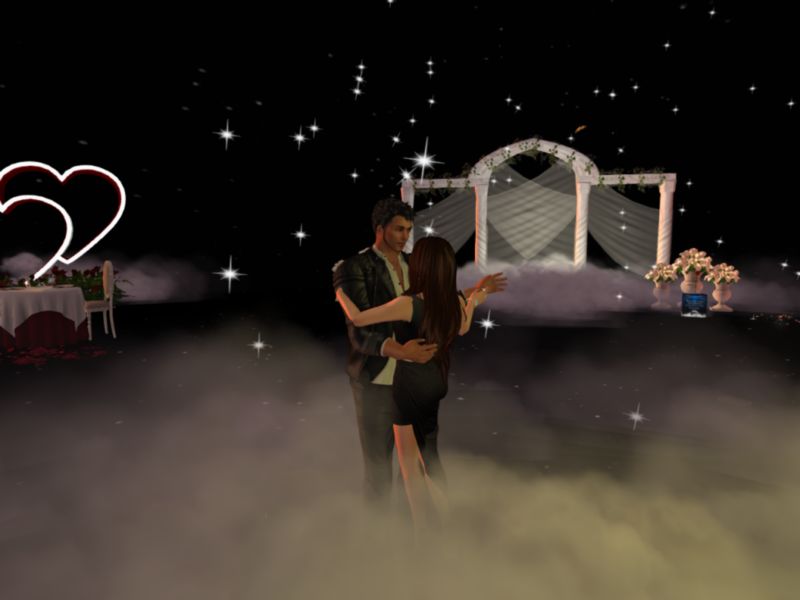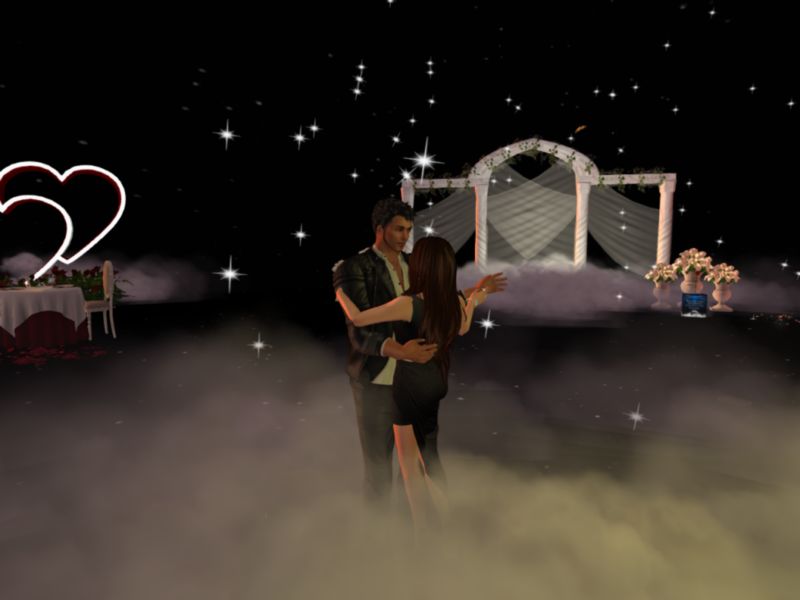 However the place has more to offer. There are several themed rooms available you can TP into. We went up to a room called the red room.
Ben, my travel companion, told me, that this is the place where the men dress up and the woman are supposed to be in sexy lingerie or similar sexy dress. Interesting theme that is. So I did follow the dress code.
Its very arousing to dance like this actually, you should try!
After a while I realized them there sofas , and asked with tongue in cheek: "Ok , those sofas are for breaks when you are get tired from dancing. Or when the dance made you hot and hard?"
He took me by the hand and lead me towards the sofa saying: "Come I show you!"
There he took of my bra and made me lay there.
"You want to take me here and now?" I asked.
"Yes honey , right here!"

Next day!
I was checking out a place Jude Walter showed the day before. Very nice Asian bath room on a hilltop surrounded by a beach and a marina. Interestingly, you can rez stuff there as it is surrounded by several sail-able regions called the "Naked Depth".
I thought it to be funny to sit naked there in the bath, whilst answering my numerous Ims. Including a chat with Ash Wizardly.
Suddenly a very handsome man stood in the entrance.
Didn't take him long to have a seat too. Well, this one got me interested immediately. Didn't take long that I had his cock in my hand and preparing it for what developed into a hot fuck in warm water and fresh air.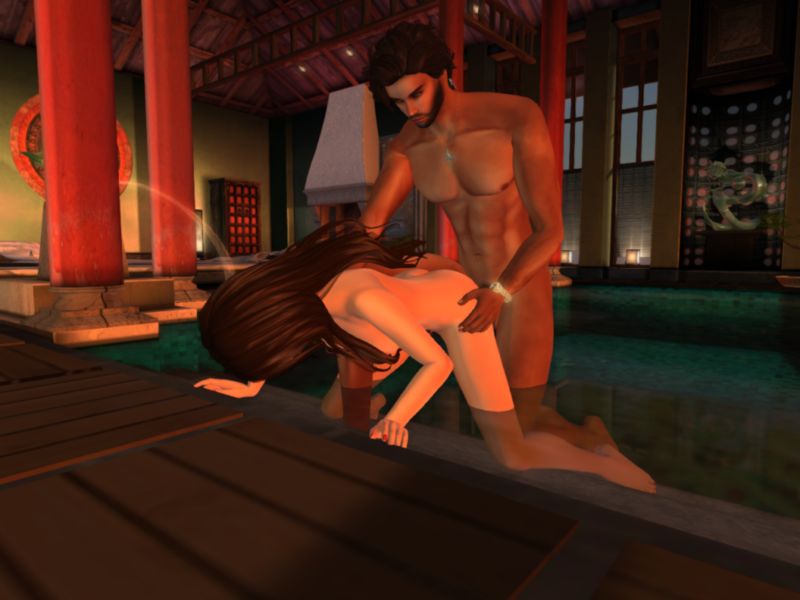 A funny side note:
Ash had all the time his SIN Tracker listener on and was reading all our emotes and sex talk. I didn't even know that the Sin Tracker actually has such facility.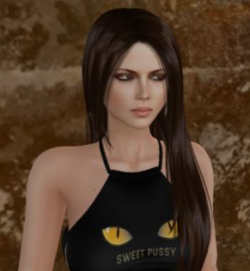 Founder of SLA Media, a company providing adult entertainment websites based on Second Life. Caroline has years of experience in the field of SEO and affiliate marketing. She runs an escort business within Second Life and is well known in the sl adult community.