I got very wet as I was stroking this hard, beautiful cock of that young really sexy young man. He was already rock hard when I started touching him. Those young studs get an erection very easy.
But how did I get to do this in one of the bedrooms of Caroline's Sex Mansion? The house is actually a whore house. Or a classy sex and escort club how Caroline prefers to call it.
I am certainly not working as a whore at the club. Ok, I did it once sort of. Couldn't resist the temptation when a guest confused me with one of Caroline's whores.
It is a very cozy club down the on the ground. Hence i sometimes use one of the bedrooms to just sit down and chat with friends in IM. Normally there is nobody else at the times I tend to go there.
I was chatting with John, wehn this handsome young man entered the room. He quickly laid down next to me started to caress and kiss me.
"Hey, you know that this is an escort club",
I asked.
"Oh then you will point to a tip jar". He sighted and continued:"So that beautiful scene will have an abrupt end then?"
I explained that I am actually not working at the mansion, but have been tempted to accept the occasional offer. I could do with some L$ you know.
Yes, I know what you think. I was trying to talk him into paying me at first. Not for long. A few minutes later I was opening his jeans, let my hand slide into it, stroking, then sucking his hard cock.
Soon I could resist any longer and sat over his cock letting it slide into me and passionately riding him.
Until I finally shouted:
"omg, I am so horny now, please take me on my back, fuck me hard and deep!"
He threw me onto my back with his strong arms, his meat pounding in and out of my soaked hole fucking me with everything he had.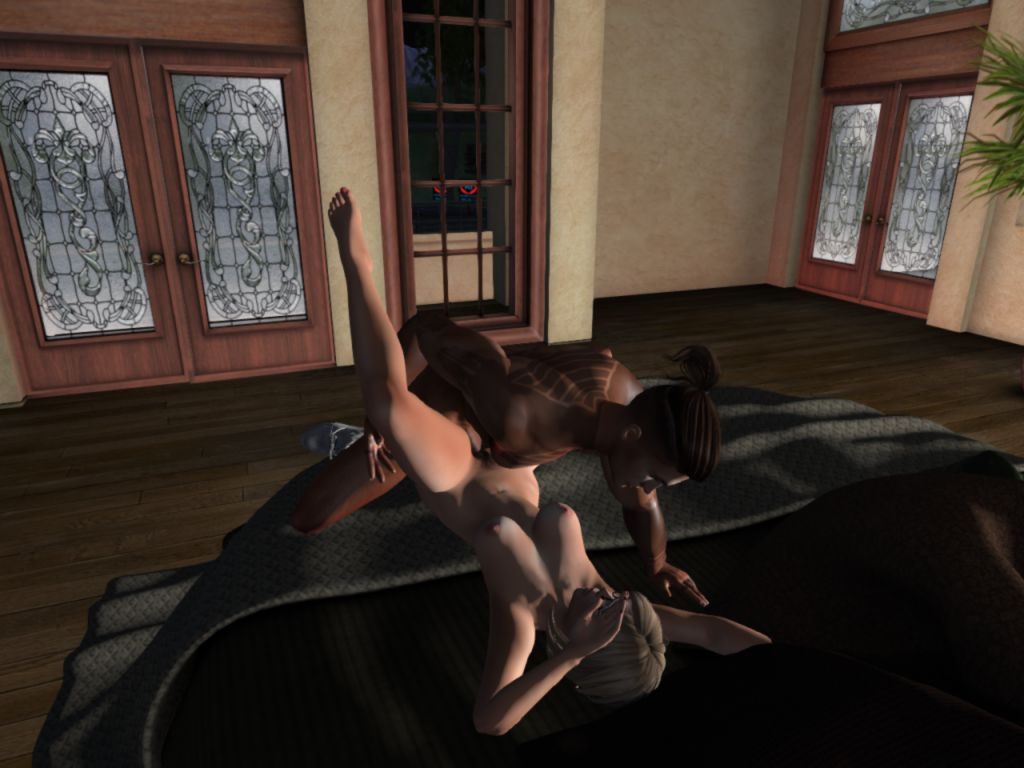 Till we both climaxed and he shooting his juices into me.
Related Websites:
Caroline's Mansion in Second Life
Read more about what is happening at Caroline's Mansion, a classy escort club in Second Life.
Swinger Parties at Caroline's Mansion in 3DXChat
There is another version of Caroline's Mansion in the online sex game 3DXChat. A place to enjoy the swingers lifestyle. My collegue Jessica is hosting swinger parties at Caroline's Mansion every weekend.
Charly
Charleen will explore Second Life as a mature woman. She writes about her sex adventures as a MILF. She also touches delicate subjects and researches ageplay, incest fantasies and other extrem kinks in Second Life. Her posts are not for the faint hearted.