When writing posts for this blog, I typically leave my virtual self in one of those AFK places. My favorites being the "AFK Motel" or "Apartment Nr.6". Wherever there is a bed available They are very in demand actually, you need to be lucky to get one.
I am not doing that for the money I can potentially get from that. I want to test if that stuff actually works.
So far? It doesn't. I even had my avatar in such a place for 24 hours (genuinely AFK) and made not a single Linden.
However.
A couple of weeks ago my boss Caroline (CEO of SLA Media) introduced me to one of her friends:  Ash Wizardly. Funny name I thought.
Nice guy, but I typically keep a certain distance to Caroline's friends. You never know how close they are and she is my boss. So better not mixing that.
But I don't mind a chat.
The other day however, It was a bit more than chatting. I was teasing him.I told him that I will go AFK to work on articles for my blog.
"I know you like playing with sleeping beauties, don't you? Well. I will be doing that at the AFK Motel", I cheekily said. I knew that from an article he wrote about that: Ash Wizardly fucks AFK.
He replied it was tempting, but then did not come. I opened my document and hat the viewer running in the background. Kinda semi-afk.
It took about an hour. I suddenly realized there is something going on. I switched to Second Life and caught him in flagranti! He was fucking the living daylight out of my avi.
He even texted. For me to read that when I would come back eventually.
Here is what he wrote:
Ash Wizardly:

You sure look very tempting jessica. Let me see how hard you can take me when I pound your fucking ass from behind. Mmmm such a tight little pussy you are, im surprised you were laying on this bed ..so….unfucked. Something we will rectify my bitch.

Let me fill you in on a secret: I was eager to screw the fucking heaven out of you from the first day I read your 'new' blog, to fuck your hot pussy and be in you, and the feeling only blossomed when you were constantly posting stories about how slutty you were, you little bitch. Your boss would be very proud of you my dear.

Come on I know you're still here, push your little whoring ass back so I can pound you lovingly, or have it your way and I'd ravage your holes regardless how my fucking cock stretches your tight wet pussy, I do love it.

And your lovely arse cheeks providing the cushion I need to continue my assault and ram your fucking pussy like it needs to be rammed. Make me cum you little whoring bitch, fuck!

You like it don't you , you fucking slut. Don't even care if you do , just take it and scream if you want.

Lay own little whore. Hhhh yeah those sexy boobs , perfect to be groped, you know why I am silent , don't you slut.

Using my arse too

I'm going to cum in rl for you as I fill your fucking pussy with my juice here, tilt your head down and take it like a good girl , I'm going to fill your every hole with my seed.

mmm fuckkkk

Hope you take some pics for remembrance, I sure as hell not going to focus on holding the camera and taking snaps while I'm pounding your hot butt and jerking off in her like you always make me do so well.
We shall see what Caroline will say about this, when she reads this.
Update: A Few Days Later – Meeting Ash Wizardly at the Villa Resident
I was sitting in the "Villa Resident", which is the premium home of Caroline Resident (our CEO). Yes, I do have the keys to Caroline's Home.
I was trying on some outfits to see which one fits best to go whoring.
Yes. That's what I am tempted to do after I discovered the "Hookers Hotel". I am not sure about it yet, but nothing wrong in getting prepared.
Would be a nice side income and the idea is arousing too. I did have a previous experience with getting paid for sex.
Suddenly someone walked in the house. At first I thought it's Caroline. But it wasn't. It was Ash Wizardly.
He saw me sitting there in my sexy lingerie. Here is what happened (shortened as always).
Jessica (jessicaslamedia): Ooops
Ash Wizardly: What 😛

Jessica (jessicaslamedia): I am just surprised. Didn't expect YOU here.

Ash Wizardly: I caught you, and came to love you . That's the purpose of the Map thingy, sometimes to surprise you, sometimes to just tp a little further away and watch 🙂

It's not like I'm online everyday, Might as well enjoy all the sl time I get 🙂

Jessica (jessicaslamedia): All right. You know where we are ?

Ash Wizardly: Yes this is Caroline's Resident Villa.  I can't forget that ass, need to be in there again. This is one of your naughty naughty outfits?

Jessica (jessicaslamedia): haha work outfit when escorting, well one of them.

Ash Wizardly: You're being a very naughty girl stealing your boss's stuff. I know this is Caroline's outfit. And in her apartment and on her furniture.

Jessica (jessicaslamedia): /me grinding seductivelly her hips.

Ash Wizardly: Don't care if you make a story out of this, I'm going to fuck the living daylights out of you.

Jessica (jessicaslamedia): /me grinds over your bulb, to feel if it is hardening already.

Seductive Lapdance

Ash Wizardly: /me smacks your bum playfully…..wraps his arms around your waist and pulls you closer as you rest your ass on his hardon …..let me get more comfortable with this baby.

Jessica (jessicaslamedia): Hmm I can feel it getting hard

Ash Wizardly: I love how my cock perfectly aligns with your butt. Just to be in you, that's all it is here for, you naughty fuck , you know carol can come anytime now.

Sofa Sex in Caroline Residents's Villa

Jessica (jessicaslamedia): /me smiles as she feels his cock penetrating her pussy. I know, we better hurry up then haha.

Ash Wizardly: I only say this to your boss Jessica, but right at this moment, God I love you.

We needn't for now I don't give a fuck if she watches, if she catches here, I'm going to rape her anyway.

Jessica (jessicaslamedia): lets use her bed that's better than the sofa.

Ash Wizardly: /me smiles and leans forward to plant a deep wet kiss on your lips. …taking both your ass cheeks in his hands …he lowers your body and as he softly kisses you , enters his hardness in your depth …..embraces you ..so fucking tight …forgetting reality for the moment and enters your warmth.

Fucked in Caroline Resident Bed

Jessica (jessicaslamedia): /me starts   grinding over his hips with his hard cock deep in her pussy.

Ash Wizardly: /me places both his palms on her ass squeezing the meat as he begins to thrust slowly but deeply penetrating your pussy ….so wet my dear Jessica.

Ash Wizardly: (jerking off, so hard right now, fuck i love you)

Jessica (jessicaslamedia): /me pushes up and down on him letting him slide in and out her wet and swollen pussy.

Ash Wizardly: /me pushes his entire length deep in her swollen heaven ….moans softly …then grunts harder as he reaches for her butt  pressing it against him as seemingly increasing his fuck rhythm to pump his cock harder and deeper than before.

Jessica (jessicaslamedia): let my turn around, take me laying on my back and fuck me fast and hard.

Ash Wizardly: /me pounces on her as he pounds in her pussy relentlessly fucking her …pushes his lips to meet her lips kissing her as he grunts hard fucking the fuck out of her…. fuckkk babyyy fuckkkkkkkkkk.

Fucked in Caroline Resident Bed

Jessica (jessicaslamedia): Yes that's it, fuck me hard and fast. Use this pussy. I am sure you fuck Caroline too. You will see I am the better bitch.

Ash Wizardly: /me roars as he heeds to her command and start to pound that hot pussy hard , ramming the fuck out of her, just pumping in , thrusting in , slamming the fuck in as he takes her for himself …FUckkkkkkkkkkkkkkkkkkkkkkkkkkkkkkkkkkkkk.

Ash Wizardly: I'm not fucking you, I'm mating with you. Take my fucking seed and fucking store it in your fucking womb you fuck. You just love it like this, just like your dirty slutty hot boss ….you dirty little fuck.

Jessica (jessicaslamedia): /me breathes faster, her body shivers, moans out loud at every stroke into her.

Ash Wizardly: rams in her like a fuck maniac fucking her like a beast fucks his bitch, you fucking cum for me you little bitch, you're going to come for me as I fucking fill you wet pussy with my baby making juice you fuck.

Jessica (jessicaslamedia): /me presses her nails in his back, pushing him to go harder, deeper.

Ash Wizardly: FUCK! Say it to me , say it to me that you want my baby making juice in you.

Jessica (jessicaslamedia): yes cum in me. Dont hold back

Ash Wizardly: you dirty little fuck slut

Ash Wizardly: CUMMMINGGGGGGGGGGGGGGGGGGGGG. FUCKKKKK I LOVE YOU

Ash Wizardly: /me RAMS HARDER PUSHES HIS FUCKING PRICK IN HER WET CUNT POUNDING HER HARDER AND FASTER TILL HE GRUNTS HARD …FEELS HIS BALLS CONTRACTING …HIS DICK JUST FUCKING EXPLODING IN YOUR WET TUNNELS….FILLING YOU WITH FUCKING RIVERS OF JUICE…TAke all my Fucking Cum….take all of it you fuck. Oh my god

Jessica (jessicaslamedia): /me smiles

Ash Wizardly: /me gasps catching his breath resting on you. That was …fuck …that was beautiful.

Ash Wizardly: Yes be a dear and clean it up , I made a very very big mess there

Jessica (jessicaslamedia): /me takes his cock in her mouth and massaging it , sucking it clean. Cleans up his cock head with her tongue in circles around it.

Ash Wizardly: Clean me up baby, You got to, let not even one drop of cum escape your mouth or your boss will suspect. Gently pushes his shaft in her beautiful little mouth as she bobs her head milking it as much as she can ….You still need some practice my dear, I think me and Carol have to demonstrate this to you someday 🙂

Cleaning up a cock

Ash Wizardly: Yes, But we can't let her know how naughty we have been 🙂

 Jessica (jessicaslamedia): haha maybe not. But she is not an angel either.

Ash Wizardly: But I do not work for her, so I am not afraid 🙂 You, on the other hand, do, so you better take it up in your ass right now before I spill my mouth 🙂

Jessica (jessicaslamedia): Oh you want to take me again?

Ash Wizardly: My way now 🙂

Ash Wizardly: I always come twice with you,  its a miracle which keeps happening.

Anal fuck at Carolines Home

Ash Wizardly: (Hard as rock, and it is unbelievable because I came like a tsunami).

Jessica (jessicaslamedia): /me cries out a little as she feels his hard cock entering her again

Ash Wizardly: Shuuuush baby, I'd be gentle….at first  /me pumps his cock deeper in her hole pushing in the cum filled depths against…..the way your pussy envelops my cock ….mmmmmmm

Jessica (jessicaslamedia): /me moans as she feels him stroking harder, at th same time lets her wettened finger flick over her clit.

Ash Wizardly: See, the picture behind me, that's your boss , I wonder what she;'d think if only she got to know what a bad kitty you've been, My guess? …She'd give you a promotion ….. *gropes her tit with one hand and feels the meat of your thigh with the other before pushing in harder * Lean down like a good bitch my love <3

Jessica (jessicaslamedia): /me leans forward awaiting his strokes deep inside her.

Ash Wizardly: /me smiles to himself and gropes your tits in his hands cupping your melons with love as he continues to screw you with renewed vigor….mmmmm baby.

Jessica (jessicaslamedia): will you cum again in me?

Ash Wizardly: Yes, I will cum in you again. I am going to fill you with my cum today again. Come on baby give me that hot pussy.

Ash Wizardly: (jerking off in rl the second time, very close already to releasing in you….mmmmm)

Jessica (jessicaslamedia): /me feels his cock already pulse in her, moves her hips in small circles a she fucks her hard and fast. yes cum in me

Ash Wizardly: push your fucking ass back to me you fucking whore.

Jessica (jessicaslamedia): /me moving back and forth fast, hard squeezing him, breathing faster.

Ash Wizardly: /me takes hold of her ass and slams the fuck in ramming his cock in and out out her before leaning in and just ravaging the fuck out of her wet tight well fucked cunt …fuckkk baby….squeeze my fucking cock and milk me ….moan for me you little fuck…mmmm fuckkkkkkkkkkkkkkkkkkkkkkkk.  /me pounding harder and HARDER AND FASTER AND DEEPER WITH EVERY FUCKING THRUST …..

Ash Wizardly: CUMMMMMMINGGGGGGGGGGGGGG AGAINNNNNNN. OH GOD. Oh fucking god. Wow. This is like nirvana moment. I am truly uh…fulfilled.

Jessica (jessicaslamedia): /me giggles

 Ash Wizardly: God Jessica, Bless you , you naughty slut. This was even , fuck even, this was 10 times better than the afk one and I came so well there, but this was just ….pure love making…god its amazing.

Jessica (jessicaslamedia): hihi, good you enjoyed it.

Ash Wizardly: more than enjoyed, I loved it. You are one hot fuck Jessica, and you ..the person you are in rl ..you ..yes you..you are beautiful! To say I made a mess, is a huge understatement, this is more like a flood 🙂

Afterglow in Caroline Resident's Villa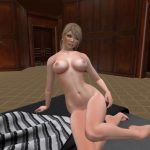 This diary is about the journey of Jessica through Second Life. As Jessica I am a team member of an in-world (in Second Life) company called SLA Media. It is a company which publishes several Second Life related websites (adult rated).