"I am sure you recognized my pussy in that movie", I said laughing to DouDou. He turned around and said provocatively: "I can hardly remember, I would have to seeit again  before I can judge.
Slowly I opened my pants, took them off and showed him my trimmed little Pussy.
This happened while I showed him around in our brand new SLA Media office in the Sky above Caroline's Mansion.
The office wall is featuring links to movies made in 3DXChat and Second Life. You probably remember: We promote porn movies from various different producers on our site.
I showed him some of my favorite porn movies like this one:
He enquired If I am staring in those movies too. Actually I don't do that much, but I have been in some amateur porn videos in the past. Like this one:
It was then, when I asked the above question.
DouDou took off his pants. I wasn't really surprised when I saw that he already had an erection.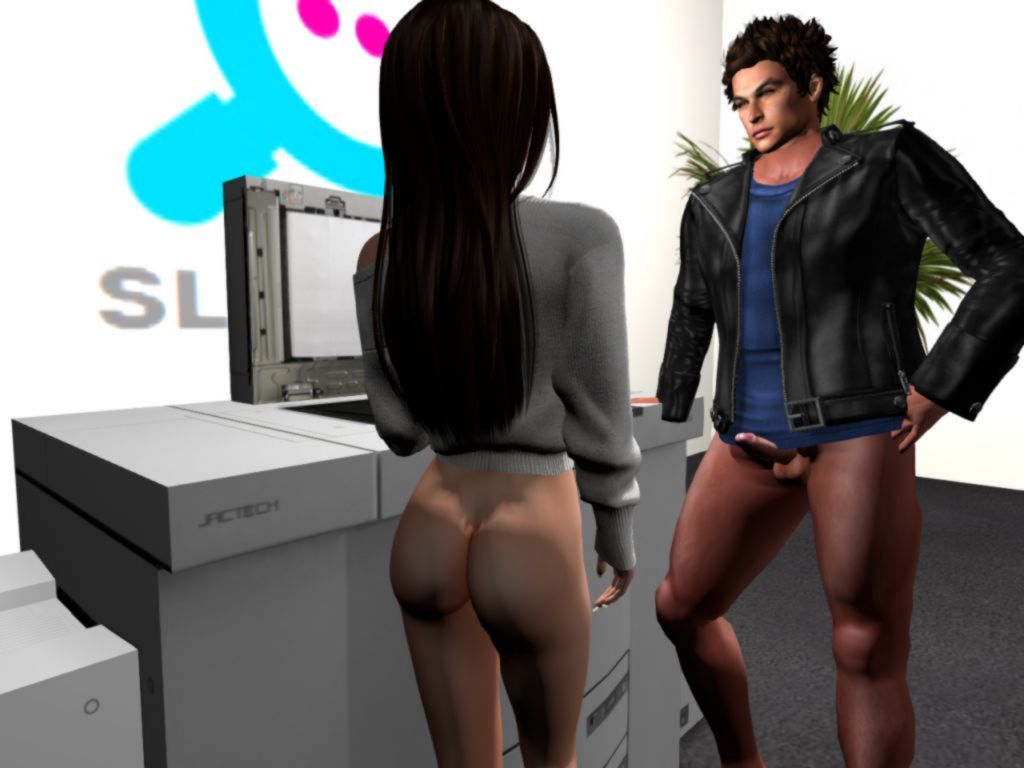 Without much hesitation he started touching me, licking me from behind. He has this thing about licking my ass, dunno why.
" I think I have to relax you a bit, "I said. He didn't wait for that to happen. Instead he turned me around, took me, fucked me, used me, there and then.
Well, he is a VIP client. If he needs it he gets it.
After watching those really hot movies, who can blame him to get horny?
@Readers
What you think of those movies?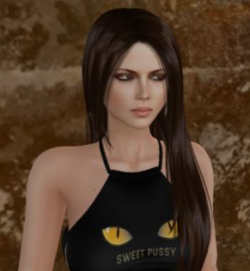 Founder of SLA Media, a company providing adult entertainment websites based on Second Life. Caroline has years of experience in the field of SEO and affiliate marketing. She runs an escort business within Second Life and is well known in the sl adult community.