We are getting seriously slutty at the mansion.
The Team also consist of more people now. There is me and cathy obviously. Apart from that we have Jessica.
Jessica is really a sales person for SLA Media. However she is also very promiscuous, liberal and loves sex.
A slut basically.
She also had her first experiences with whoring on the street.
Then there is Sleen:
His job is to recruit more girls to work at the mansion. From what I can see, he is doing a really good job.
Today me and Jess were on duty so to speak for afk sex services. I place myself in the kitchen where we have a fantastic kitchen table with great sex animations. I was kinda semi-afk as usual.
It was then when Sleen came along with a new girl. Keyla is a drop dead gorgeous blondie.
He was already sitting naked (ready for the job) on the sofa when she arrived.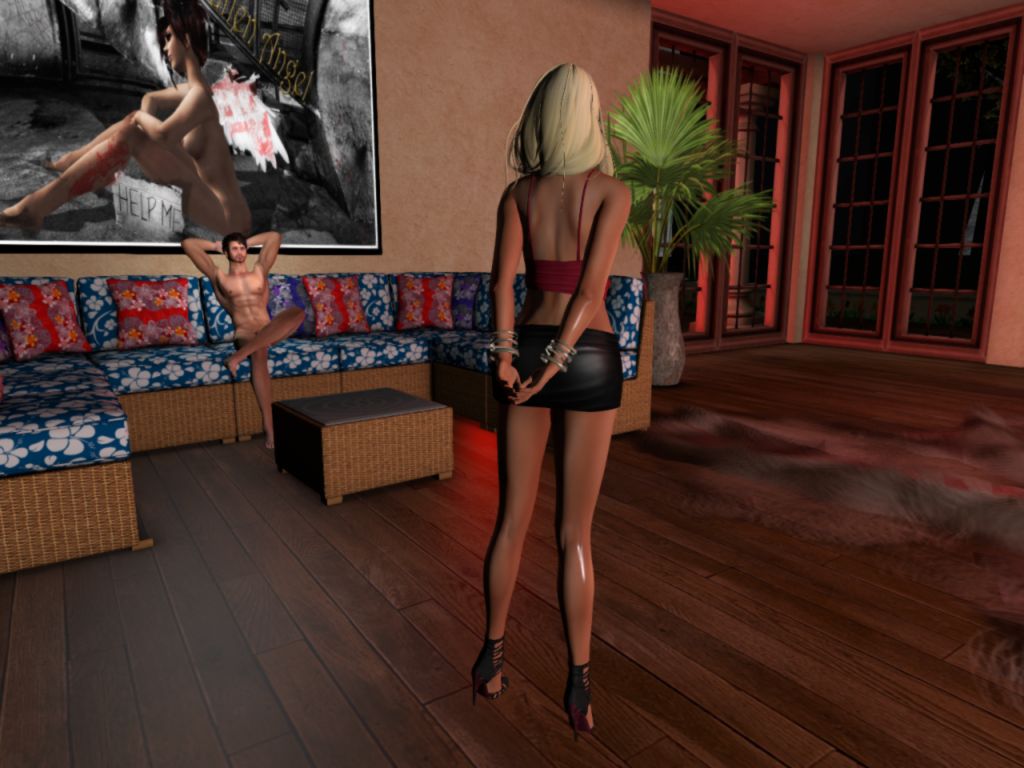 Apparently this was the sex evaluation for potential escorts. What a great job: It didn't take him long to have her naked on the sofa.
He certainly had a good time fucking the new recruit. I secretly made pictures for you of that steaming encounter:
I was so busy doing screenshots, that I hadn't realized that Ash Wizardly was in the house. When I camed back to the kitchen I saw him fucking me. In fact he was about to cum the second time.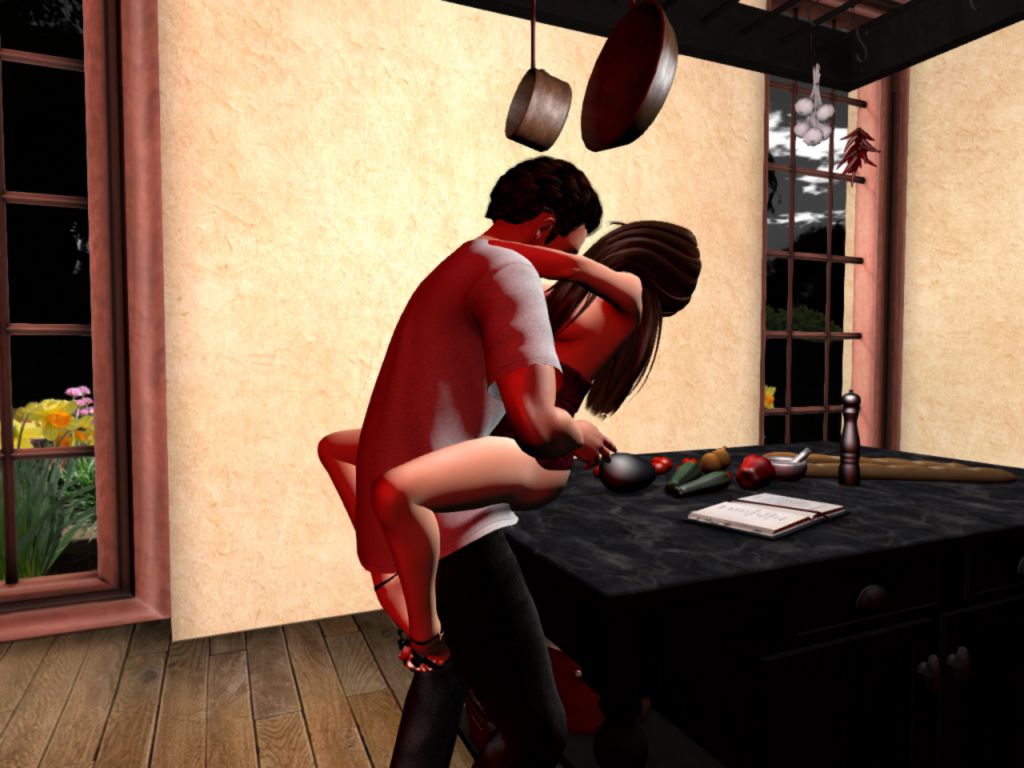 I made him aware that I am no longer afk and joined the fun. Made him release himself in me.
Suddenly I realized we were no longer alone.
Sleen had finished the interview and stood in the door watching us. I knew he wants me! He stood there watching us patiently. I suspected he was waiting for a turn.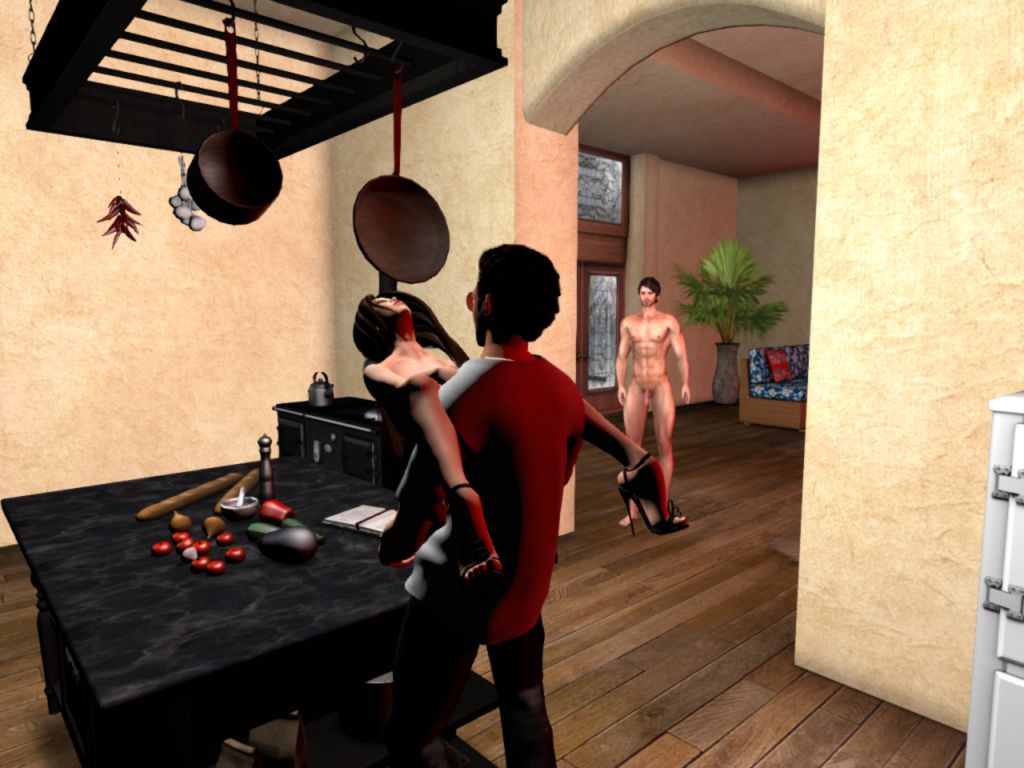 Ash was cuddling with me on that table when I asked him. "Hey You enjoy watching when somebody else fucks me?"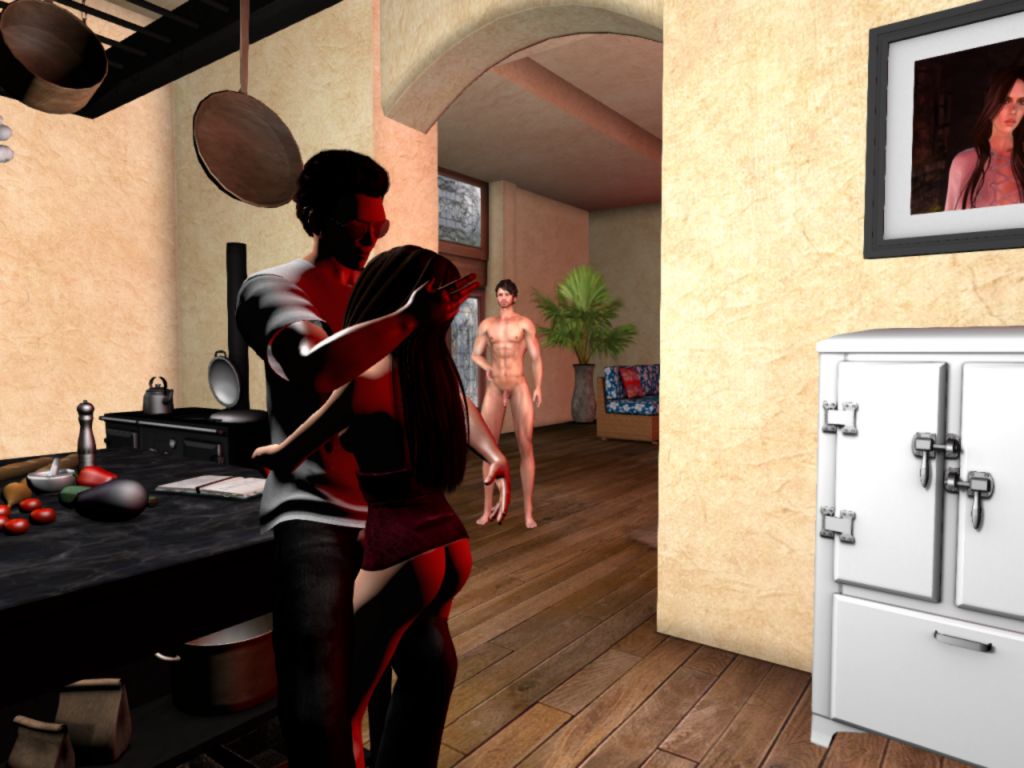 He replied as I expected. He prefers the action. Nevertheless I suggested:
"Sleen is doing a great job in finding girls for us, maybe I should give him a bonus. I know he fancies me".
Ash wasn't very enthusiastic about it, but I insisted.
The sofa became the crime scene. It was a great fuck and Ash Wizardly was deemed to watch it from start to finish.
Sleen left and I was about too as well.
Ash couldn't just let me go. He got horny watching us, even had already a hard on. He wanted a quickie before I go.
Not sure if it was the actual scene that turned him on again or if was a bit of jealousy involved. You know a sense of repossessing me after another man had hot sex with me.
"Well, why not, but for quickies we have the bar", I suggested.
Said and done. I did bent behind the bar and let him have his way with me, using me for that last cum of the day.
Actually we didn't even care that two girls entered the room. He just kept fucking me until he finally exploded in me …again.
Indeed a hot and naughty Saturday morning at Caroline's Mansion.
Btw:, here is the Taxi: Caroline's Sex Mansion
Carol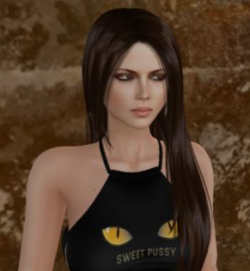 Founder of SLA Media, a company providing adult entertainment websites based on Second Life. Caroline has years of experience in the field of SEO and affiliate marketing. She runs an escort business within Second Life and is well known in the sl adult community.