My name is Sleen Squall.
I am a Second Life resident and Caroline Resident's official partner. Sorry for those who wanted more from her than casual sex, but she is taken now.
That doesn't change anything in what she does. I know she works as an escort and I am loving it. We are very liberal when it comes to sex. In fact we actually want to start dating swinger couples in SL.
I finally decided to get involved in her business too. I took a job at Caroline's Mansion and will write about my(our) adventures in Second Life here.
This is my first post on Caroline's blog. I hope you will enjoy my stories. They will not be as elaborate as Caroline's but hopefully will entertain you as well.
What will I write?
My main topic is my job at Caroline's Mansion. I am recruiting, assessing and training new escort girls for the mansion. Every new girl will have to go through a casting with me.
Yes, I know that sounds like a typical scene of certain type of porn movies. Guess what, that is exactly what it is.
I have sex with all of them in order to assess their sex skills and to determine where they need training and practice. The later typically results into even more sex with me. I do love this job, believe me.
What else?
I have a hobby. It is called roleplay. Recently I discovered a very naughty roleplay theme. It's called CARP (capture roleplay). There is a hud available in Second Life named SIN Tracker. In combination with a RLV enabled viewer you can actually capture and rape other avatars.
Don't panic.
It is all consensual roleplay. The "victims" need to wear the same hud for this to work.
I know this is not everybody's cup of tea. If you are easily offended by such content you better stick to what Caroline writes and ignore my postings.
For those who enjoy the thrill of danger and rough sex. This is definitely for you.
Looking forward to contribute to your entertainment. Please feel free to discuss my topics in the comments. Be nice though, we moderate comments.
Have fun.
Sleen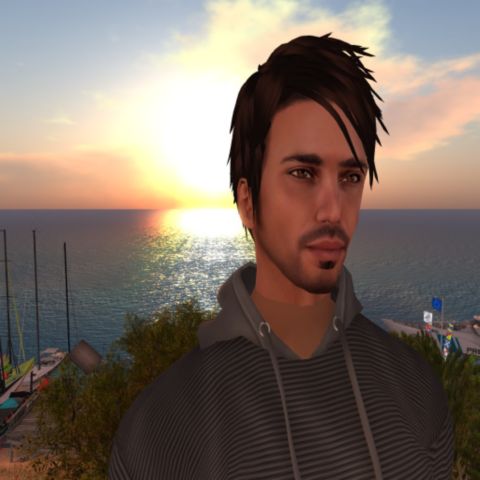 Sleen Squall is the HR Manager at Caroline's Mansion. He recruits and trains escort girls for the mansion. Sleen writes on this blog about his recent acquisitions and about capture & rape role play, his favorite past time in Second Life.