Sometimes we do get enquiries like this: "Hello, I would be interested to start a career as an escort. I am totally new to this and need some guidance. Can you help me?"
Yes we can. That's actually my job description at Caroline's Mansion.
That way I got in contact with Melissa. I met her at the mansion for a chat about the subject. As we are constantly recruiting new girls for several jobs, I offered her to give it a try at the mansion.
I asked her a couple of important questions:
Sleen: So tell me why, do you want to get into the escort business?
Melissa: Well! I've never done it, and I've been in sl A WHILE . So it's a new road to go down :). I ran my own custom build company, and then got tired of building, retired, and have been a beach bum. My rl actually got really busy which is why I retired. building is still awesome.
Sleen: Yeah 11 years in Second Life. I guess you do have quite some experience with sex in sl just not being paid for it?
Melissa: Right. I tried escorting just on my own. but wow, the paid over is tricky. But I do want to be paid to make it officially escorting. I've RPed as an escort before, but that's not the same.
My conclusion, for her it is not just about to make a couple of L$. It is a whole new adventure for her, a shift in her Second Life.
That in my opinion is key to become successful in the Second Life escort business. You need to do this for more than just the little money you make. Lets face it: If she'd spend that time flipping burgers, she would make more.
Another Important question was this one:
Sleen: How important is sex in Second Life to you?
Melissa: Since I retired, it's become one of my favorite hobbies. I like New experiences and they can be a real turn on. Sometimes I'm just hungry lol.
During that whole interview we were half sitting, half laying on the sofa and I was caressing her leg. She seemed to be be enjoying that.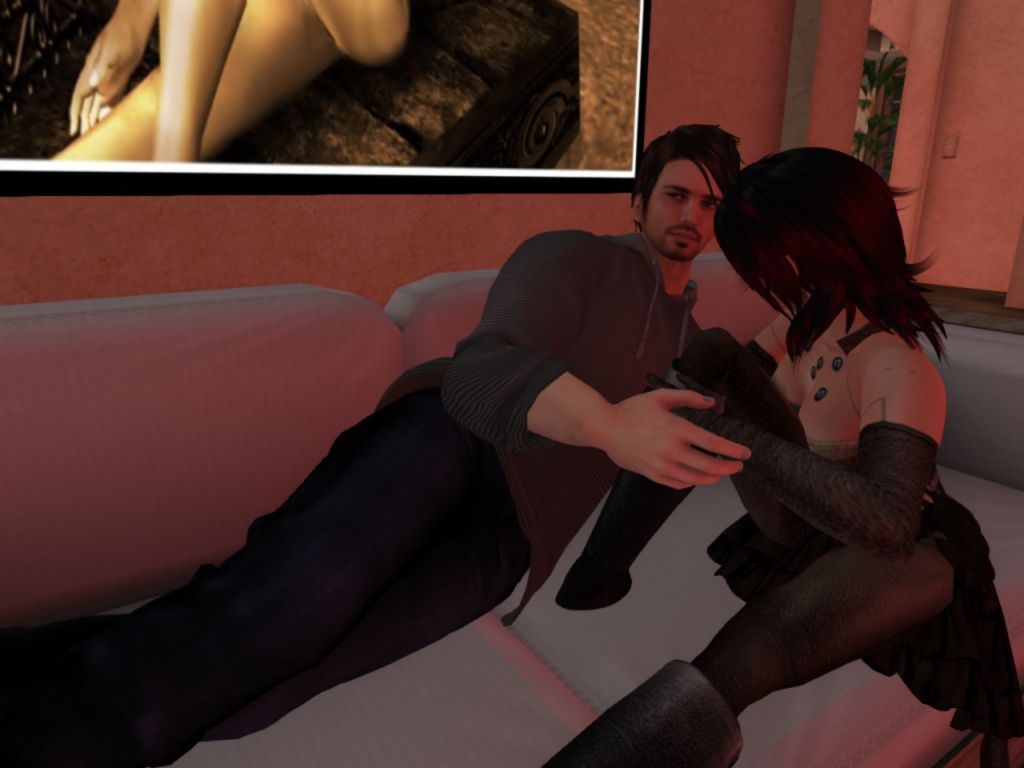 I explained her how we work, passed her the notecard we prepared for that and answered some of her questions. We did get along with each other quite well.
Also talked about some enhancements of her body, looks and huds she might want to get. But at the same time I thought, she might do well not to make to drastic changes.
She has a very casual and natural look. She is not the typical barbie doll you see so often at the escort clubs. Her avatar has flaws, she is not perfectly looking by "escort standards in Second Life".
But her avatar has got personality and charisma! I do believe there is a market for that!
I asked her to get naked, so I can see her like a guest would see her. I liked what I saw. Tall and slim figure, freckled natural skin without any cosmetics. The avatar is representing a woman in her late 20ies early 30ies.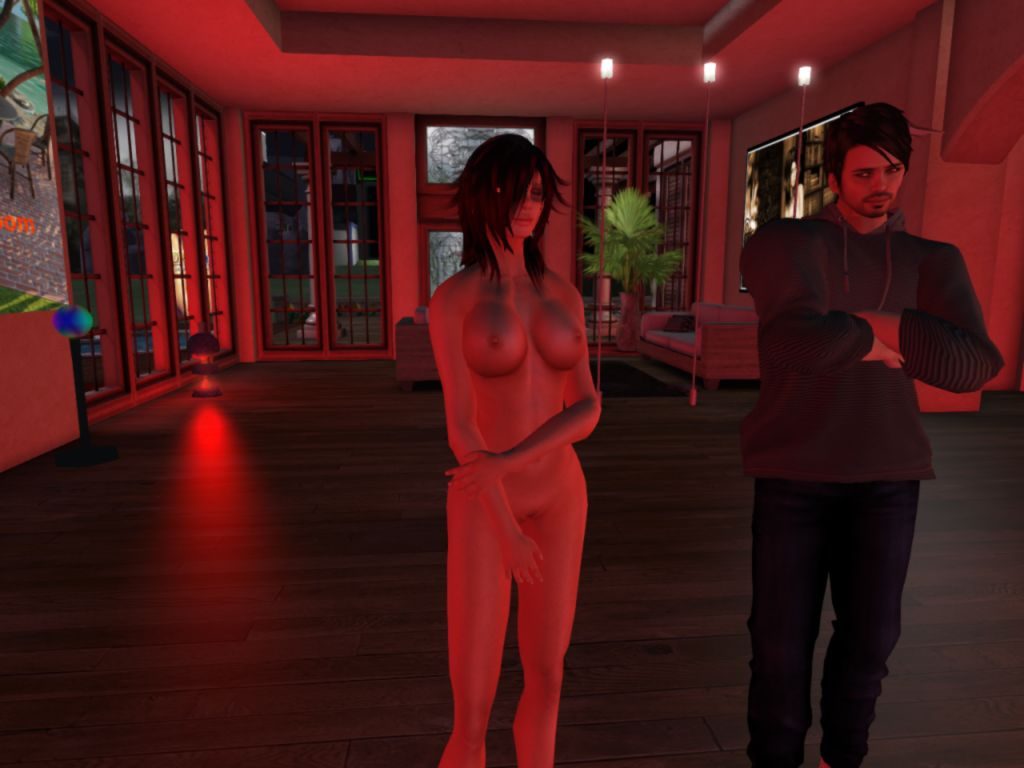 The glasses made her look a little nerdy too! Don't know about you, but I like that.
I fancied her!
I offered her a tour of the mansion. But we didn't get very far. I was explaining why the "Tenderlove Room" is somewhat special and different to the other rooms.
It is the transitions between the animation which make that hud special. I showed her some of those in action.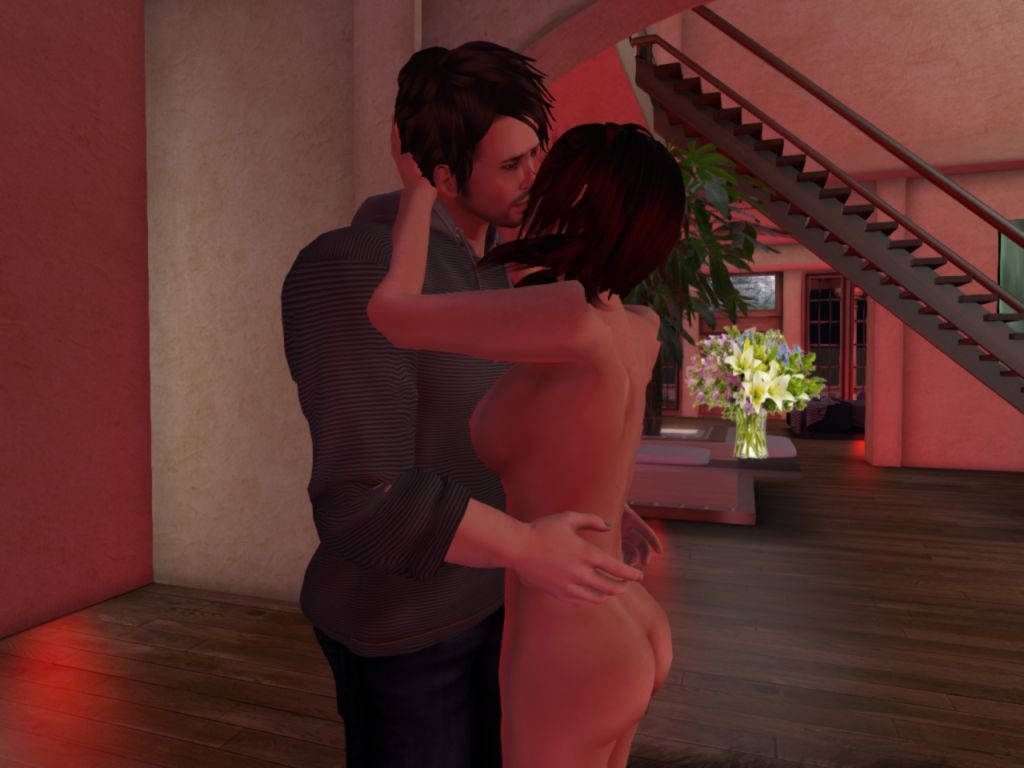 I could not resist to start some sexy emotes, when I had her in my arms, naked, testing some sexy kiss and cuddle poses.
"Sleen kisses her neck gently his hand sliding over her tummy till reaching her pussy gently rubs her clit in small circular motion."
She responded immediately to that. Few minutes later we were not thinking about the tour any more, but had very passionate and hot sex right there and then.
Here some screen shots:
I can tell you one thing: She doesn't need training. She knows what she is doing, is a very passionate and a creative roleplayer.
Having said that, we agreed that to fuck our way through all the different options we have at the Mansion. She needs to get familiar with all the menus and poses.
And because we want to.
Melissa is available to our guests as of today though. If you fancy here come to Caroline's Mansion. Her typical online times are 2 am – 3 am and 1 pm – 3 pm SLT (Second Life Time).
She is bisexual and available for threesomes and gang bangs.
She is sincerely looking forward to entertain you at Caroline's Mansion!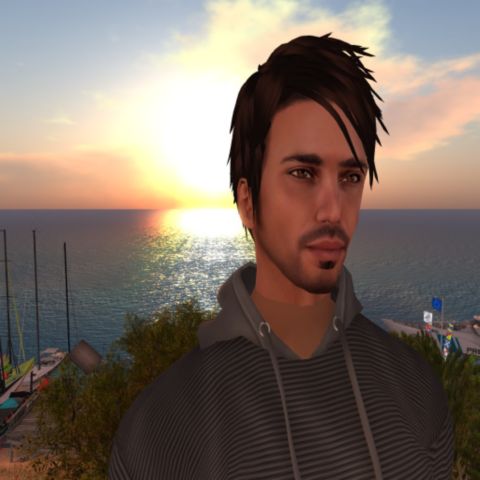 Sleen Squall is the HR Manager at Caroline's Mansion. He recruits and trains escort girls for the mansion. Sleen writes on this blog about his recent acquisitions and about capture & rape role play, his favorite past time in Second Life.