Alex:"You know you make my heart beat fast, how much love you. Can we stay together little more please.
Jessica: sure. we can. Did you cum actually?

Alex.: Yeaaah, I did  and i want do that again and again with you my baby.my princess.
Jessica: Hey you never have another one here?

Alex: No. Ii want only you! No one can make me like that else then you. You give me much much much of happiness and enjoy. I a m afraid to fall in love with you really  😀

Jessica: hahaha no don`t You would be always jealous. I am working in the sex business you remember.

Alex: but  i am feeling you have so special soul in side. I am feeling you are so  near to my heart. I care about feeling and heart. I feel so happy when i am with you and talking to you. But really something in side attract me to you soooo much.
Yes!
I know!
I might have overdone it a bit this time.
And this is not the Alex I was writing about in previous posts. This is a new Alex, another noob basically.
It all started with a harmless "hi", on Social Island. It always does, doesn't it?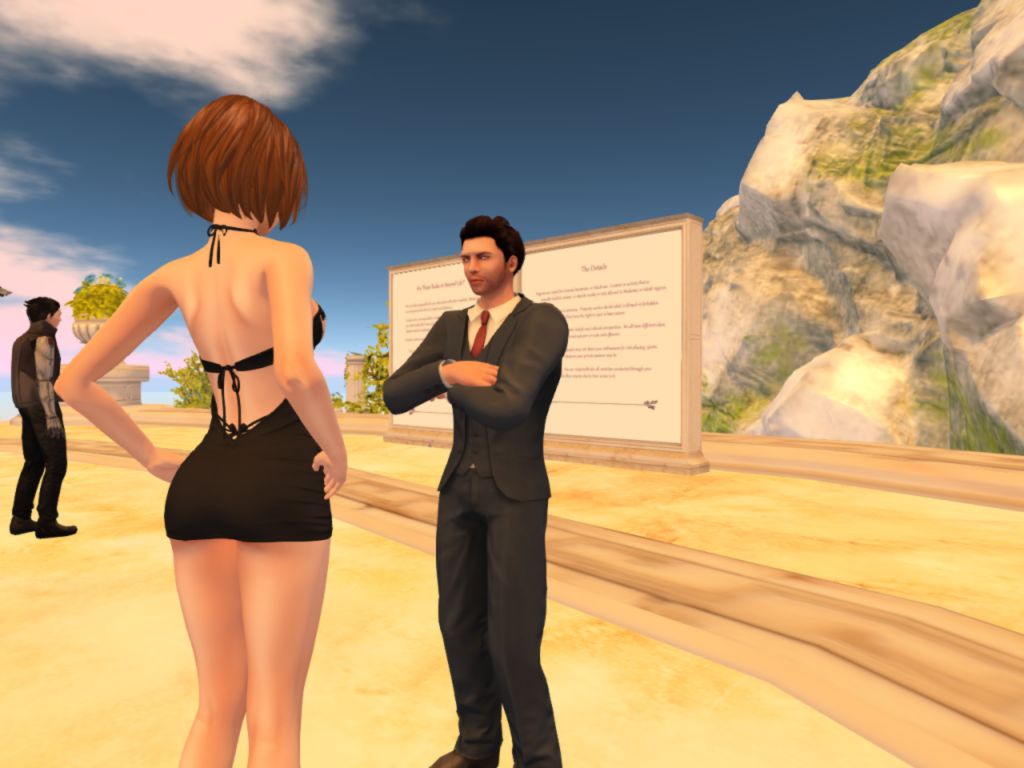 It was his day number 10 in Second Life. Having said that, he had never left Social Island until then. He probably didn't even know there are actually other places,
He was indeed in search for social contacts. He had a hard time doing so. I suspect, that has to do with his limited command of the English language. People might have ignored him because of that.
Yes, that does happen, even in Second Life. It should not, but it does!
I should later learn that his two native languages are Arabic and French. Bilingual. Shame on all you English grammar nazis out there, Just sayin.
I took him to Franks Jazz Club first. He was amazed that we can actually dance in Second Life. He never new about that.
We had to leave soon. One of those friggin region restarts. They will do with my nerves eventually.
Hence I took him to the Mansion.
"This is where I work and make money." I explained. At first he didn't realize how, but shortly afterwards he said:
"Oh well, I understand. You know I have no money." I laughed and said: "No. worries, I know you are new to this, I will not ask you for money, "come I show you how I dance in here.
The following conversation did take place. I should have seen the signals then.
Alex:: I sit with the most beautiful women in the first life and Second Life.
Jessica: Haha so what I normally do here is entertaining guests with a dance or more and they give me tips in L$.

Alex: You know if i have i give you all what i have without thinking for 1 minute 🙂
Jessica: Haha no need to, I know its hard in the beginning when you have no Lindens yet.

Alex: Let's dance little 🙂
Jessica: Want to see me dance on the pole?

Alex: Yeaaah 🙂
Jessica: First time you see that here?

Pole Dance at the Mansion for Alex

Alex: yeah it's the first time. Ii like it sooo much cause you do it 🙂
Jessica: haha thank you

Alex:  If i find you here just i will 😉
Jessica: yes i am often here. This is how I make my money for shopping cloth and stuff.

Alext: you make all around you crazy 😀 only that?? 😀
Jessica: Not just dancing, sometimes lap dance and some guys take me upstairs in the bedroom for sex.
This is when I explained him that he actually doesn't have a penis and if he wants to try sex in Second Life. He needs to get one first.
I talked him through the entire process of getting a free penis on marketplace. Finding it in the inventory and how to actually wear it and using the hud.
I am not going to post that part here. It is long. It takes really a lot of patience to get through that. Especially when the person you are trying to explain all this, is not a native English speaker.
He got himself this one: Free penis
Not too bad!
Come on. It's a freebie! I have seen worse than that.
He was all set. Wearing it, knowing the functionalities. Was time to show him what he can do with it. Or better: What I can actually with it.
That's how it went (shortened and edited as usual for easier read).
Jessica: haha want to see what i can do with it?
Jessica takes it in her hand starts gently massaging it.

Handjob

Alex: Oh, my god. What's happening.
Jessica  lets it run through her fingers,

Alex: you make me crazy this is why.
Jessica: makes you hard in real?

Alex: for be honest yeaah :p
Jessica: Good, watch this.

Jessica me takes it in her mouth first massaging his head with her tongue in small circles then starts eagerly sucking on it.
Alex: wooooooowww, That's sooo  crazy.

Blowjob
At this point I was trying to explain what emoting in sex roleplay is. Didn't work so well. I have to do that another day.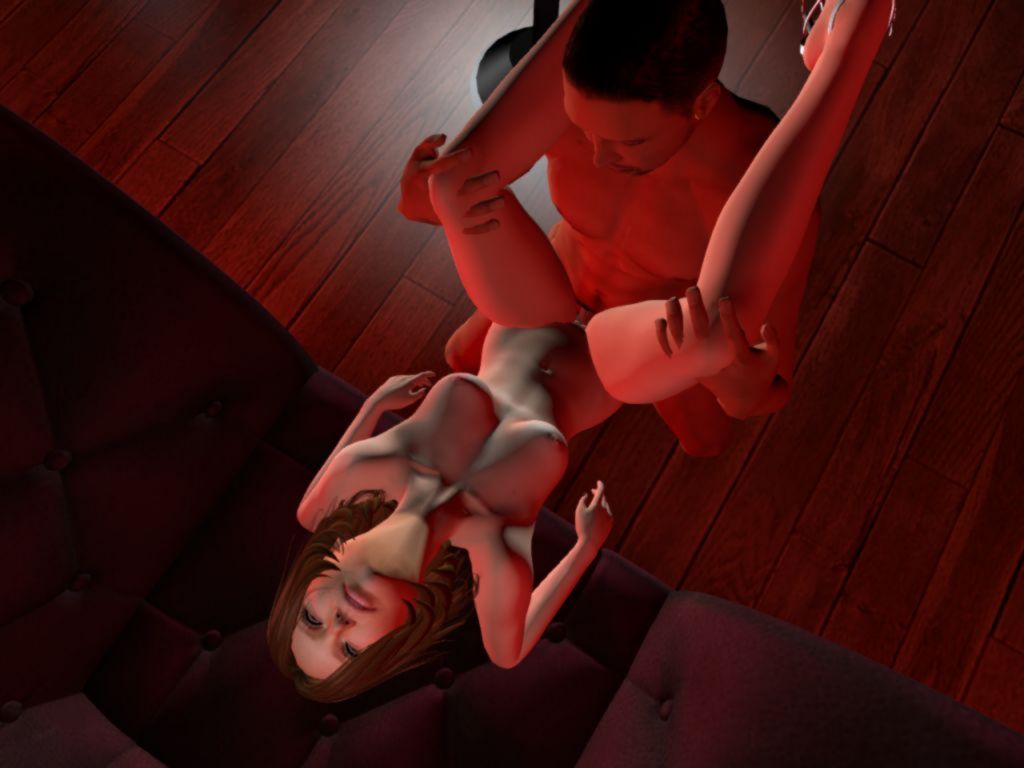 I invited him to the bedroom and he had his very first virtual fuck with me.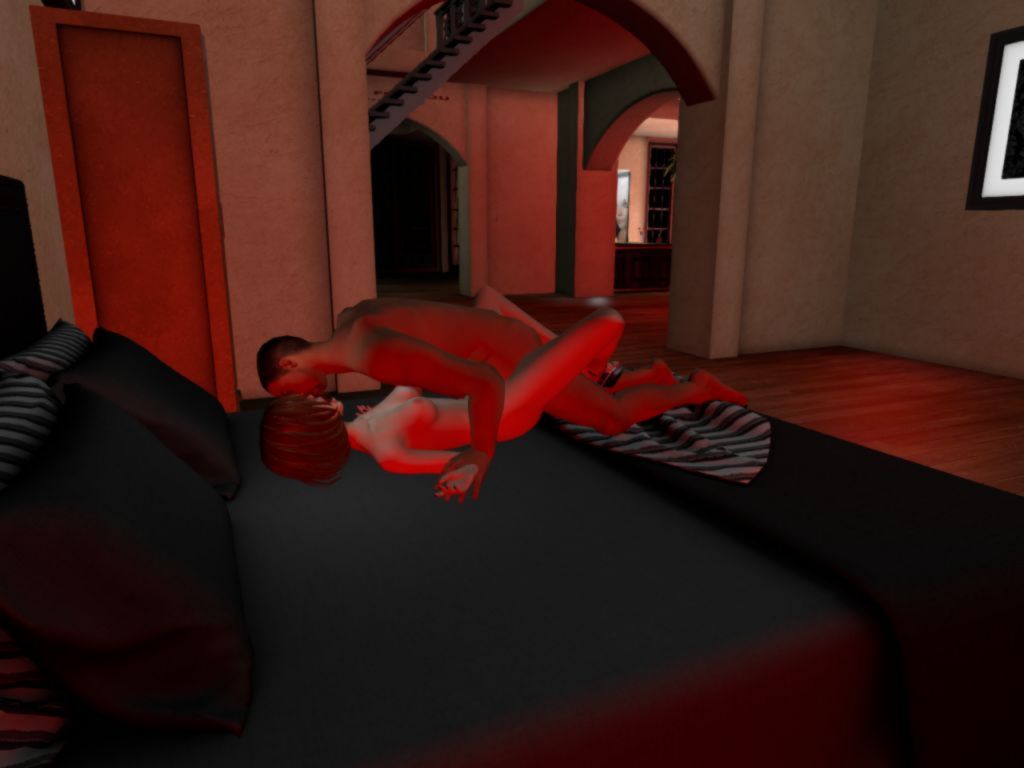 A few days later.
I met him again at the mansion.
Jessica: so what have you been up to since we met? Seen anything interesting?
Alex: for be honest just meet new person.

Jessica: Just one?
Alex: no i m talking with few but still don't have real friends else then you 🙂

Jessica: What about another girl experience?
Alex: No, no girl experience. I like just one and you know it 😉

Jessica: Did you go to that new resident place I told you about?Alex: no 🙁
Ok, time to change!
I took him to a place where you can get some semi-decent stuff for free. We got him y quite nice skin-shape combination called "Simone" , some casual cloth and a new hair cut. All freebies, but way better than the look he had before.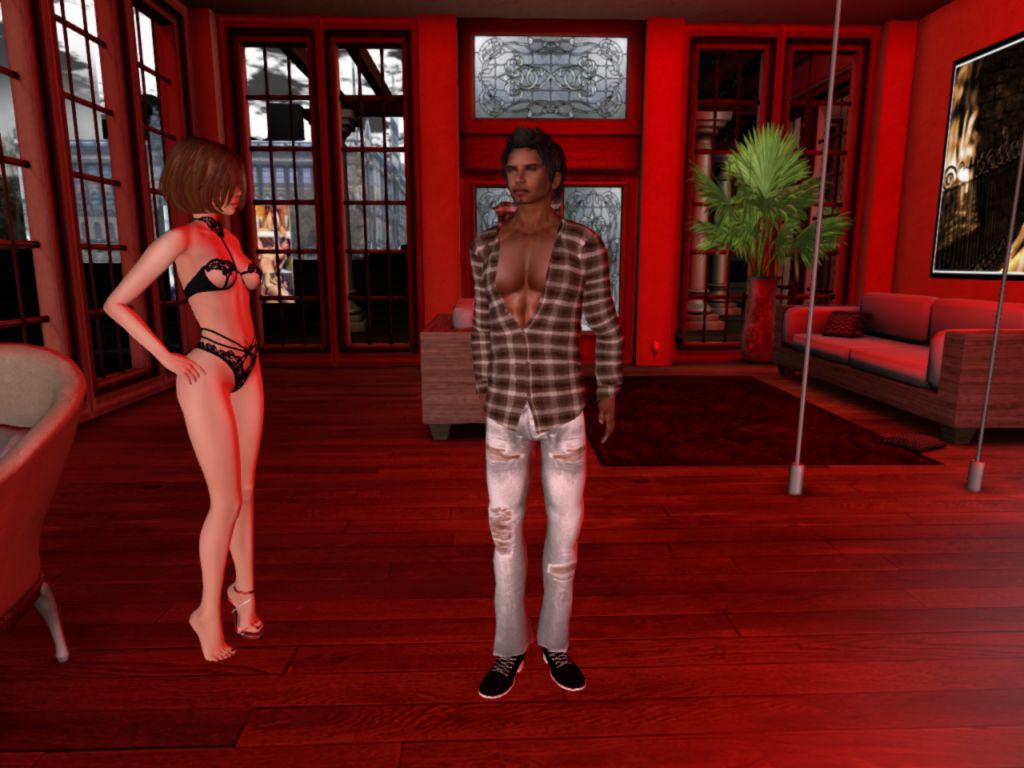 On a side note:
The owner of that place actually banned me for my profile not adhering to their moral standards. They prohibit prostitutes to actually enter the place! I felt that is actually discrimination.
Anyway. There are numerous other freebie places, I don't depend on hypocrite, moralistic and prude people.
Went back to the Mansion where I changed into my work outfit. My new very sexy lingerie. He wanted to kiss me.
You know where this is going again?
Yes. We did it again. This time on the terrace of the Mansion. He loved the romantic atmosphere, the dinner, the candles kissing me. But I went soon all the way, not just kissing.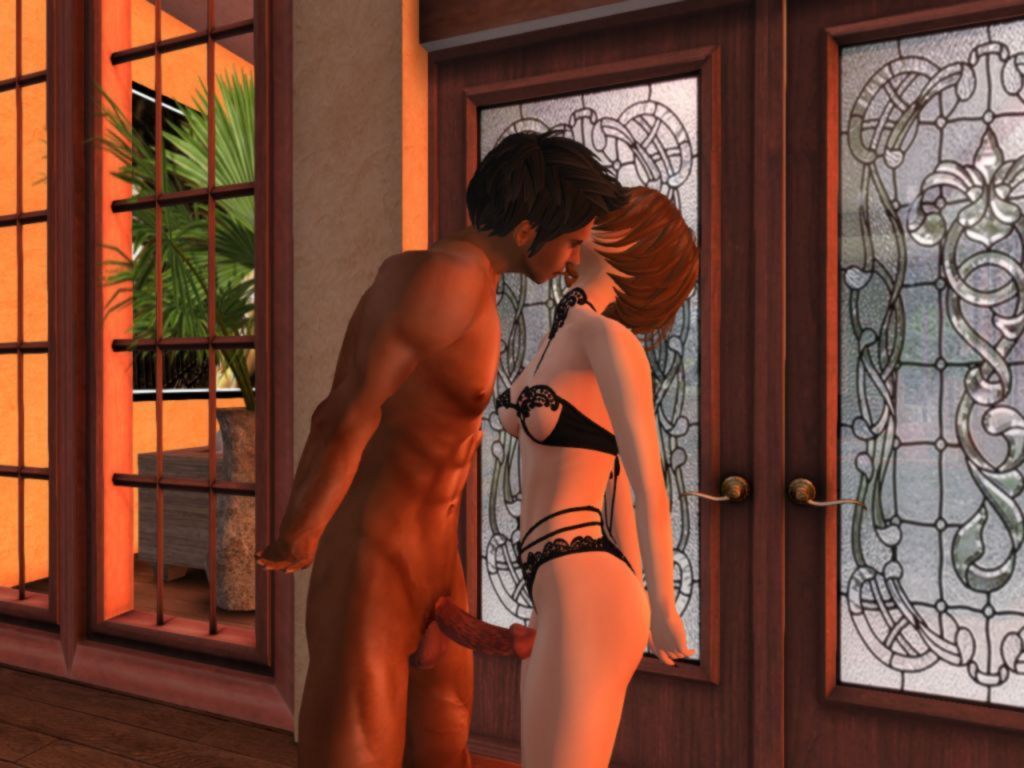 There was one little very naughty twist to it this time.
We got company!
Nathan, an avid reader of my blog, visisted  the house and IMed me:
Nathan: Kisses, I'm your fan.
Jessica: Hi welcome to the Mansion

Nathan: thnx!! Thought you were afk.
Jessica: Nope

Nathan: OK nice mostly I read but they today I get to watch live.
Jessica: haha enjoy.

Nathan: Can I join too after him, really wanna fuck you baby.
I love it when somebody watches me getting fucked. It is quite a turn on.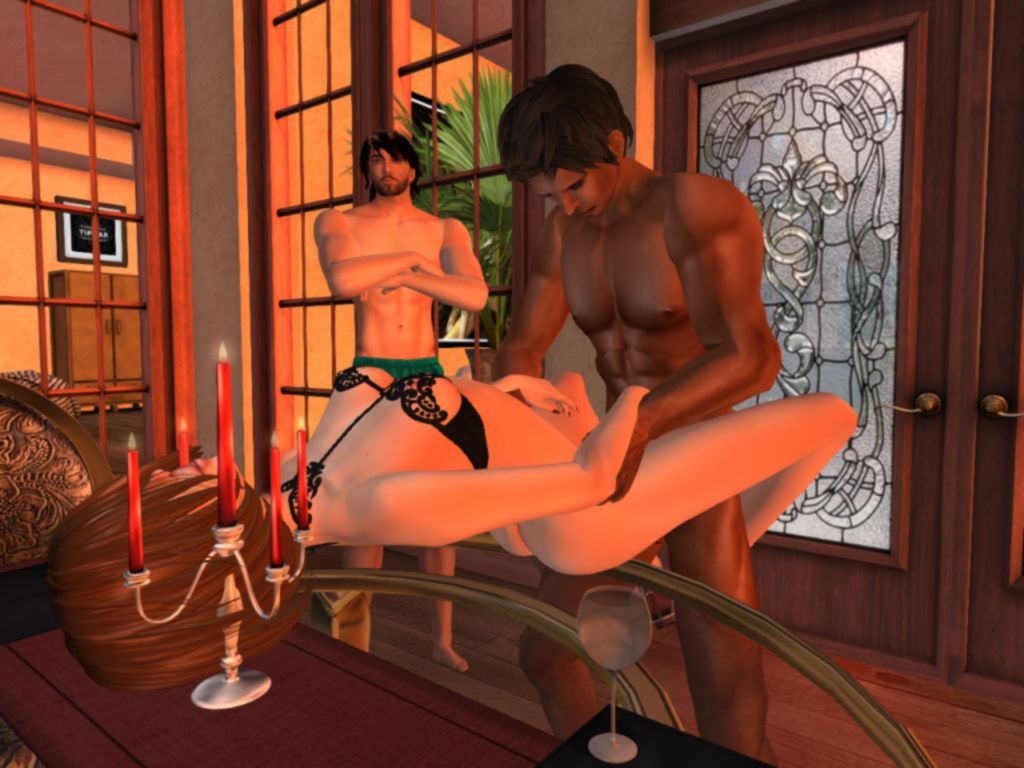 It was quite convenient , that Alex actually had to leave after he did cum and finished in my pussy.
"Baby, I need a bath now. I come back later," he said and logged out.
Nathan saw his opportunity and said: "Fuck, I can not resist that sexy pussy, you teasing me with your blog since month."
Without hesitation he just took me there and then. Fucked me hard and fast, he was using me. It was clear he wanted this since  a long time and now finally found me and took what he so long had desired.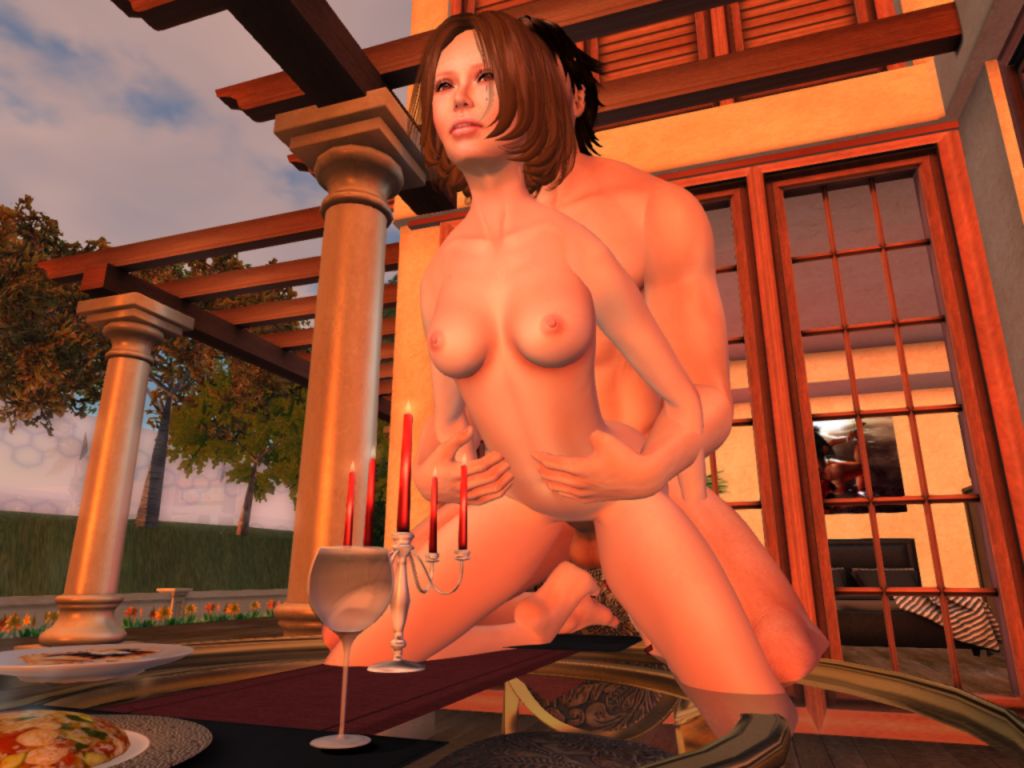 It was a quickie really, and a hot one.
Later that day
Alex was online again.
Alex: What are you doing now in sl?
Jessica: having a bath haha.

Having a bath

Alex: Can join you?  lol even I am afraid to join you :p
Jessica: why?

Alex: Because afraid to make me out milk again. You have crazy magic. you know with your  sweet soul and romantic i think can cum 4 time or maybe more.

Jessica: Come over and join me. I will make you cum at least once more.
So I did:
After this he made those statements in the beginning of this post. Looks like he is really into me. Not just literally.
Please feel free to comment!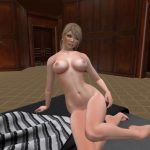 This diary is about the journey of Jessica through Second Life. As Jessica I am a team member of an in-world (in Second Life) company called SLA Media. It is a company which publishes several Second Life related websites (adult rated).