You remember Dave don't you? For those who don't, it is the young man I met a week ago at the Golden Sun beach. Yes, the guy who hasn't heard of his girlfriend in a while and took me home instead.
I met him again. This time at a place called "little playground" (more about that location in another post). Wes at down for a coffee and had a little chat.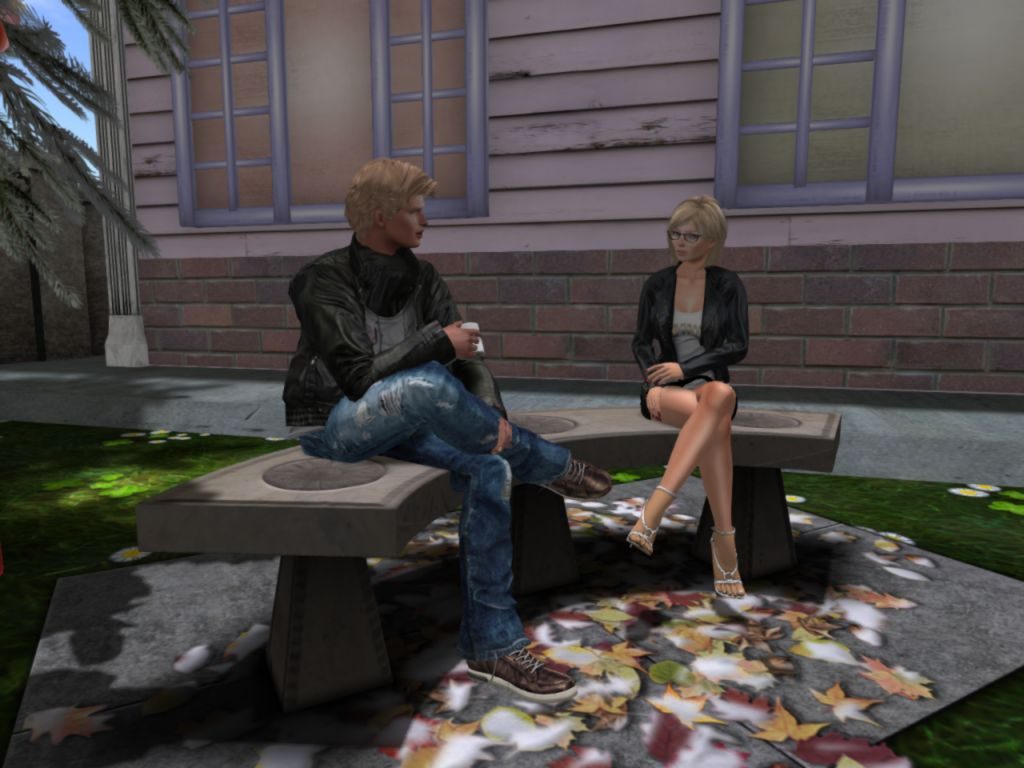 He explained that his girlfriend is back again and he briefly met her recently. O.o I thought this is going to be a can't-see-you-no-more talk.
No. Not really.
He actually did tell his girlfriend about us. She seems fine with him seeing other women when she is not online. The only condition she has is that he doesn't use their home and their bed.
Ok, that is fine with me. Actually partnered guys are better for me anyway. No strings no commitments and it is kinda hot to be the lover not the wife.
"You know, I have my own little apartment", I explained.
He smiled and said: "Ok, then next time it is at your place then."
I grinned cheekily and suggested: " What about if I show you my place now?"
"I was hoping you said that", he replied.
And off we went.
This is what happened in my apartment a few minutes later:
Charleen will explore Second Life as a mature woman. She writes about her sex adventures as a MILF. She also touches delicate subjects and researches ageplay, incest fantasies and other extrem kinks in Second Life. Her posts are not for the faint hearted.