Today's post is a bit different. I know, I am polarizing with this. I also know it is a bit provocative and might even be a slightly polemic. That is done on purpose to incite thought and discussion. I know there are always shades of grey between black and white.
I have been in Second Life now for many years. I met all kind of characters, people and got to see a lot of different perspectives and aspects of Second Life, RPG, sex games and virtual worlds in general. Sometimes I met people and asked myself: "What is he/she doing here? Hey, dude you took the wrong exit".
I will try to portray some of these stereotypes in the following and even show them alternatives:
Continue reading "You Should not Be in Second Life" »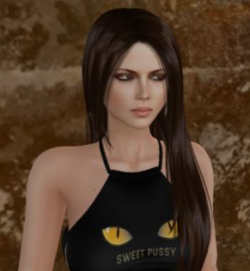 Founder of SLA Media, a company providing adult entertainment websites based on Second Life. Caroline has years of experience in the field of SEO and affiliate marketing. She runs an escort business within Second Life and is well known in the sl adult community.