My regular readers (both) certainly remember my recent post about child pornography and pedophile behavior in Second Life. I actually announced in the comments back then, that I was tempted to look deeper into this scene. And write about it.
I was a bit hesitant at first. But hey, good journalists walk on dangerous grounds too. Of course, it would be rather silly to go and conduct interviews as Caroline Resident. No chance to get anywhere near the truth.
A job for one of my numerous ALTs.
You have seen her before on here in various disguises. Reanimated her and a few changes later she became the perfect bait. I think in the scene it's actually called jail bait.
For a reason. Lets call her Little S.
Continue reading "Going Under Cover – Investigating Ageplay in Second Life" »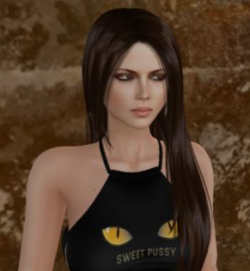 Founder of SLA Media, a company providing adult entertainment websites based on Second Life. Caroline has years of experience in the field of SEO and affiliate marketing. She runs an escort business within Second Life and is well known in the sl adult community.