We have a lot of new girls at the Mansion. The Sleen was really busy recruiting and training new girls. I guess he had a lot of fun fucking all those new recruits.
One of them has apparently caught his special attention: Felmane. read about it on Jess' blog: Sleen and the virgin.
I already sold her to Dafridu one of my regular clients, to get her started. He even paid upfront for her, but until that day did not claim her.
There is just one little problem.
The girls have no clients yet. Traffic is still slow at the Mansion and most of the girls have little or no experience in getting clients.
We needed a strategie.
What used to work with my previous projects was establishing a certain event culture.
Hence from now on we will schedule a special event every Saturday at 11.00 AM at Caroline's Mansion.
Each girl will get their event. This gives each of them the opportunity to turn people who attend those events into regular customers.
This week was originally scheduled for Taj. The theme was "lesbian show with gang bang. I volunteered to be her partner for the lesbian show. As most of you know, I don't mind the touch of a woman at all.
There was just a little problem: Taj was a no show.
It was just about 15 minutes before the event and Taj still wasn't even online, when I received a message from Jess.
"Carol, that new girl wants to talk to you, but feels intimidated to do so, it is about a blog thing you were supposed to set up for her", she wrote.
Yes the Sleen mentioned that she wants to write as well. I had forgotten. Sorry Fel.
There was my solution. I asked her if she would jump in for Taj. You might think that is not such a cool idea to invite a shy girl who feels intimidated by myself to such an event, where she would actually even have sex with me.
I could have asked Jess of course. Jess does anything. But I saw this also as good opportunity to get the new girl started. Throwing her in the cold water so to speak.
She agreed. Good girl.
We had a couple of people showing up. Including Ash Wizardly who you now from previous stories.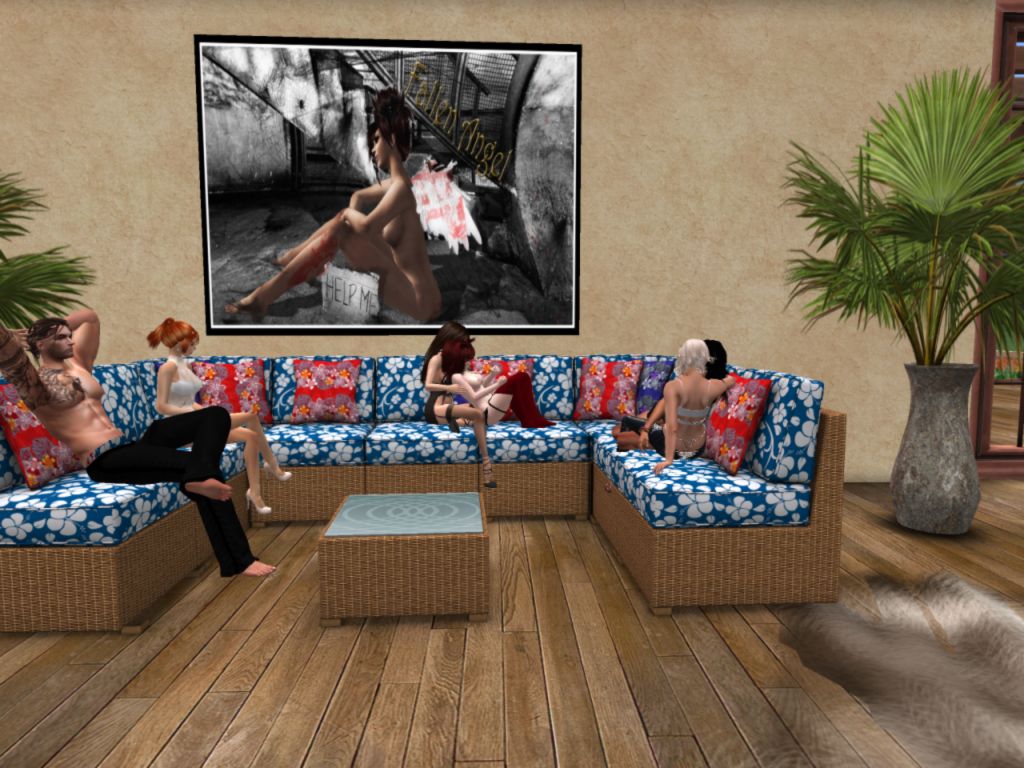 At first was a bit chaotic. The two of us sitting on the sofa, already getting into action and some people running around, trying sits and so forth.
She was very nervous, trembling but also excited. I had to lead the situation, simply because she never actually did have sex with woman. Little be little she calmed down eventually, and even got excited by my gentle touch.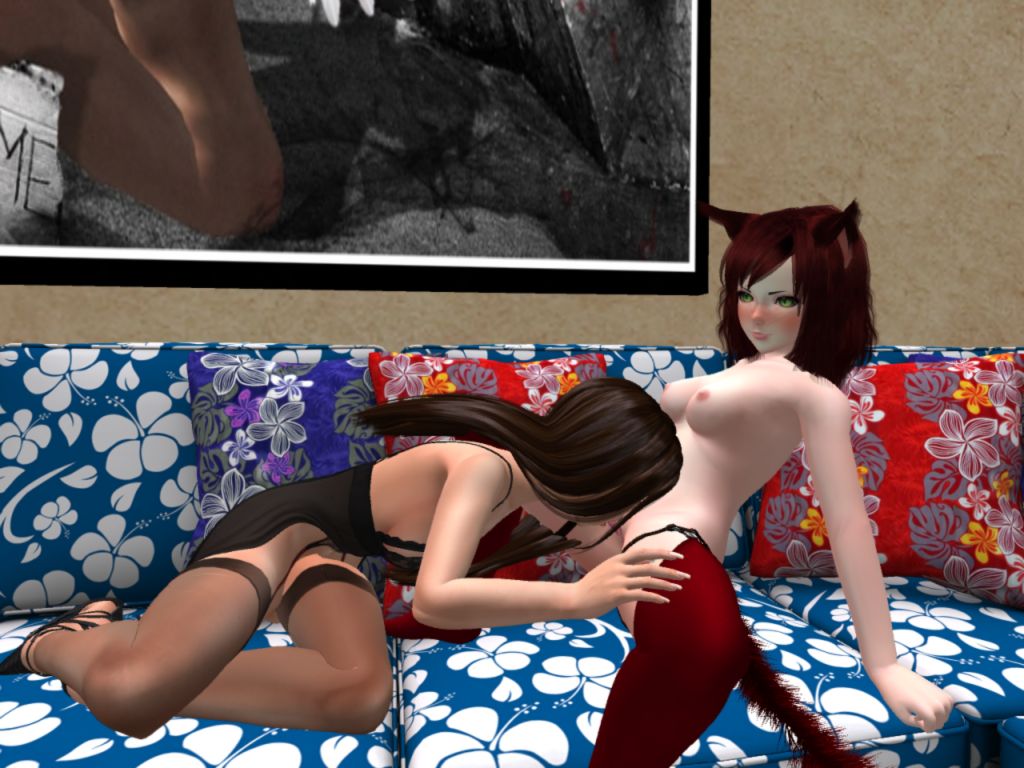 Suddenly Dafridu showed up as well. Perfect that would be her first time then. Her transformation to a whore.
I was grinding with my pussy on hers when I said: " Time to get the gentlemen involved Sweety, don't you think so?"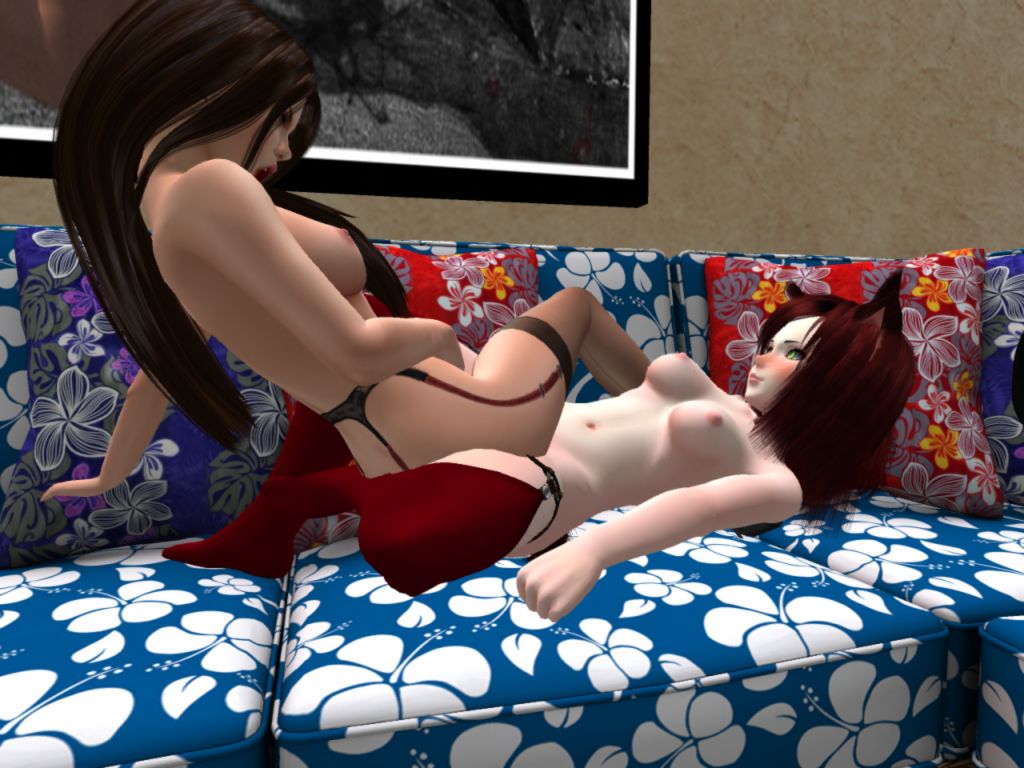 So we did and Dafridu, who had actually paid for it anyway, took my place next to Felmane. Ash was hot. He wanted me. As usual.
Dafridu knew it is her first time whoring. He took his time to relax her. But at some point he was overwhelmed by the young beauty and used her, fucked her, made her a whore.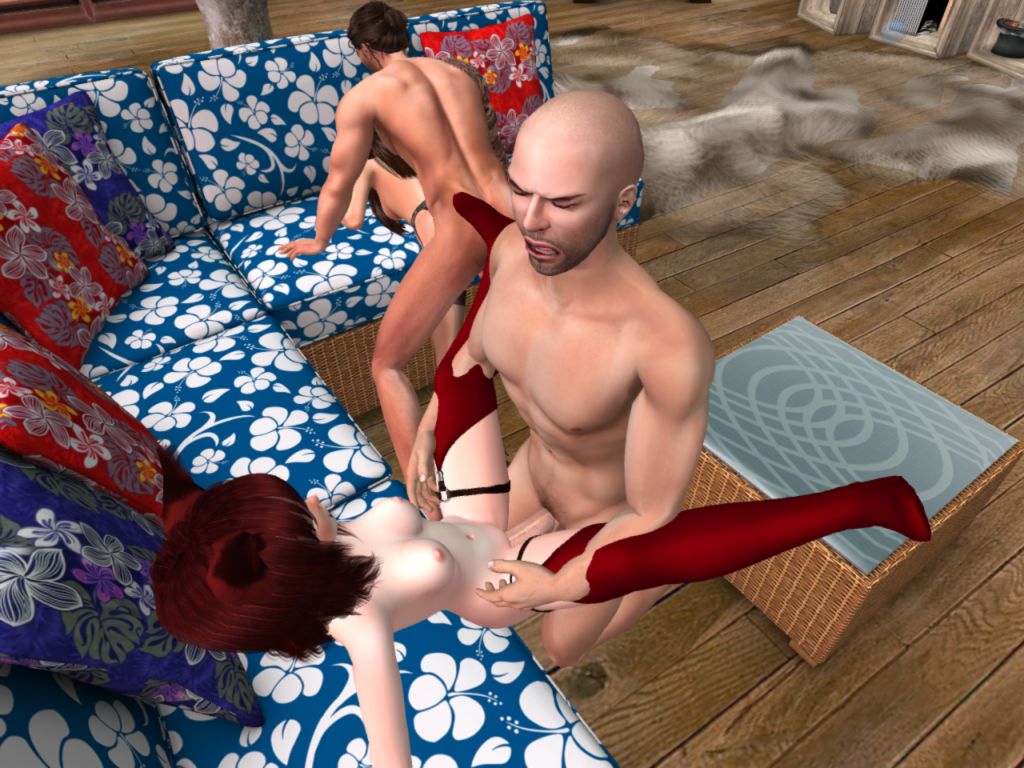 "Congratulation", I said to her, "you are now one of us".
Once both guys did cum in us we had a little break. Suddenly Ash was getting excited about Felmane. She was tired she told me.
I asked her: " Hey I understand when you are tired now and you probably have to diggest your first time too".
"I can take another one", she replied to my utmost surprise. Hence it was Ash' time now to use her and so he did.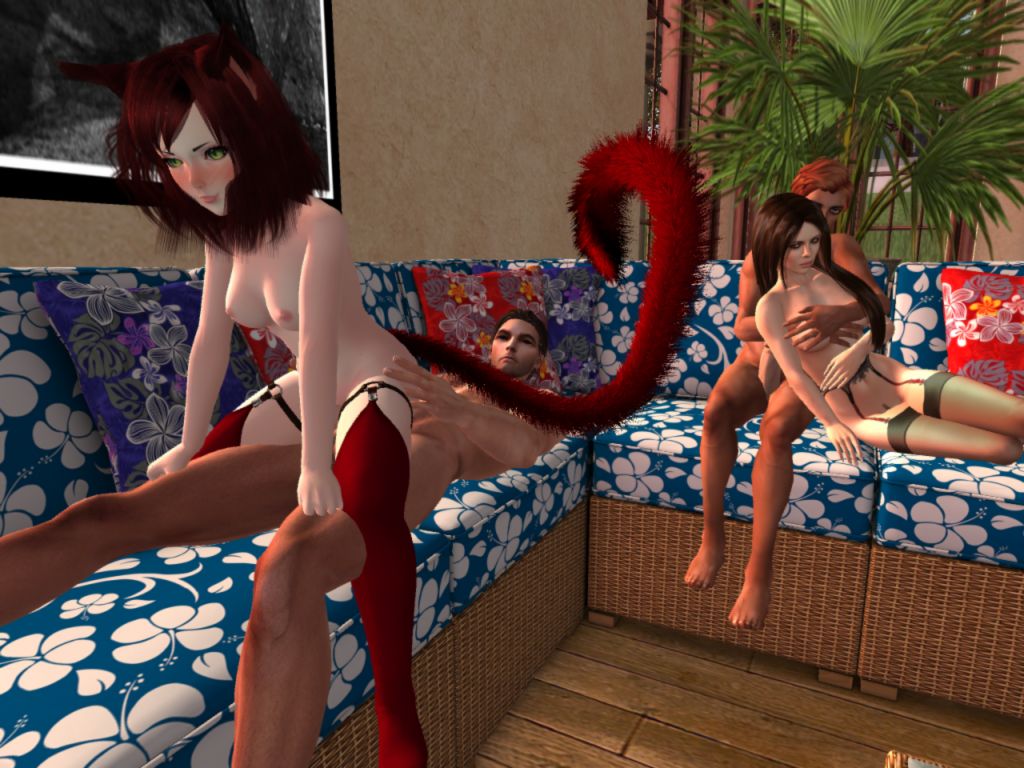 At the same time a new member of the group (who was watching the whole party and inbetween fucked Jess) took advantage and took me as well. He didn't have money to leave atip, but hey that's the risk you take at public events.
She made some good tips that day too.
To my readers:
We do this from now on every Saturday, 1.00 AM SLT. Next week end we try to organize Taj again. A blond busty beauty, very sensual, very sexy.
Make a note in your calendar! Here is the taxi: Caroline's Sex Mansion
Here some more pics of that party: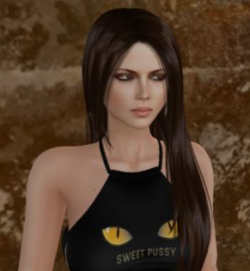 Founder of SLA Media, a company providing adult entertainment websites based on Second Life. Caroline has years of experience in the field of SEO and affiliate marketing. She runs an escort business within Second Life and is well known in the sl adult community.