We are having a lot of fun. Jessica, Sheraka, Cathy and myself. The reason is: I opened a new version of Caroline's Mansion. My regular older readers certainly remember the story of th the old Mansion.
Well, it is back again. With a little twist. By the way, I am back here too to bring you more hot stories about my sex adventures in Second Life.
And yes, I am in the escort business again. Those were the stories you guys enjoyed most anyway..
Last time the mansion was basically a swinger club. This time it is an escort club. We will have stunning beauties and experienced escorts working there to please the members. I will be available myself on weekends.
It is members only and joining the group costs 1.000 L$. That is to make sure we attract classy people and it helps to pay the tier.
In addition to our escort services, some of the girls will leave their bodies in the AFK slut rooms for every member to use them at their discretion. Tips are appreciated of course.
We are open since a couple of weeks already and believe me, I had some great fun. I don't know where to start actually.
Having fun in the Kitchen
Yes, that naughty kitchen table is back too. One of my favorite pieces of furniture. We had a good time there too: Ash and myself.
Threesome Fun at the Bar
One day I met my old friends Ash Wizardly and DouDou at the bar. What started as a little get together and chat resulted in a fucking hot threesome, right there at the bar.
I just love to treat two cocks at the same time. Or more than two. Remember, my record is 6 at a time.
Judge yourself:
Romina the Slave Girl
Another evening I had a slave girl of one of my friends from the Magic Angels music club over. She basically lended me Romina for an evening to do with her whatever I want.
We were standing at the bar, when Ash came in again. He immediately fancied her. She is actually a hot girl. I told her to please him. And ordered her to make sure he cums twice. At least.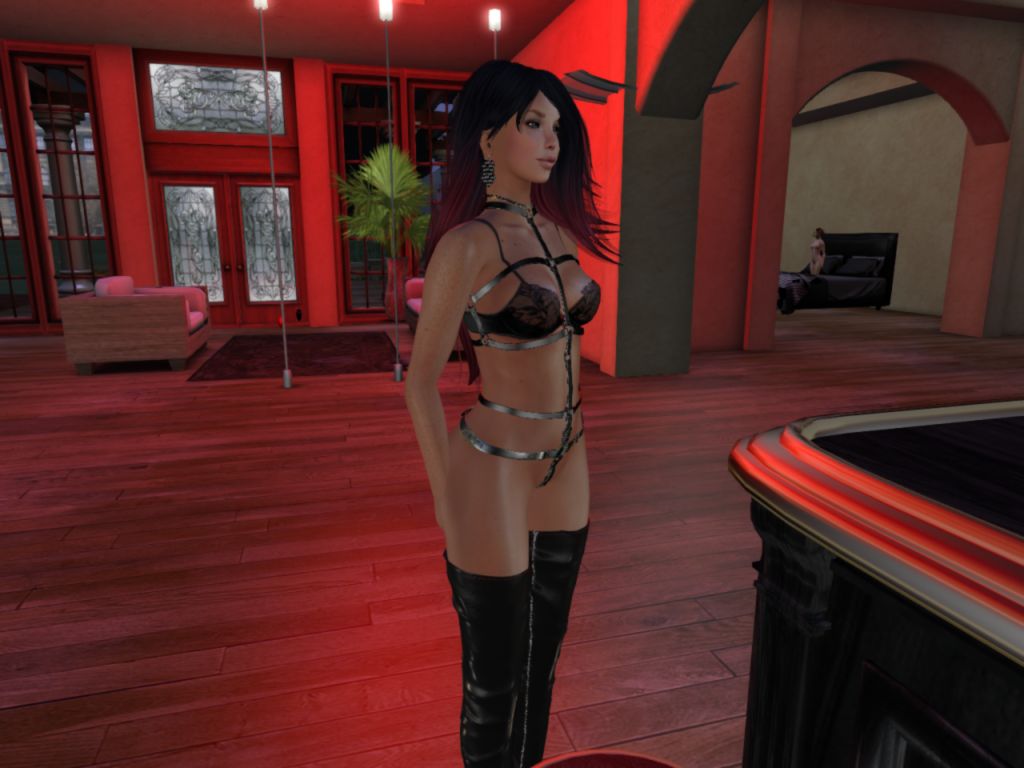 He fucked her on the kitchen table first then continued on the sofa in the Swingers launch, whilst I was watching. Just a little later one of Jessica's friend arrived at the mansion. He was bit shy at first.
I thought, I hav the girl here anyway for the evening, why not taking full advantage of that. I invited Lee to join in and use her together with Ash. They fucked the living daylight out of her. She was enjoying herself very much too apparently.
.I think I will have her over again for a nice organised gang bang party. That will be fun.
Hot Threesome with Kimmy
Back in the days when I was sharing a villa on blake sea with Toni we had a sexy looking neighbour: Kimmy. She actually was our cleaning lady back then. She had a thing about Toni and if I remember rightly he fucked her after a party at the villa.
She knew that I am opening the mansion again and she came to have a look at it. Funny enough: I was just about getting fucked by my friend ash. Again. He quite horny recently and comes to the mansion regularly.
It didn't take much to actually make her join us. That was yet another hot threesome:
Ash Wizardly – The Sex Maniac
I came online to park my body as an AFK doll. I usually do that when I am writing ot working on something. Hence I am not 100% AFK. I write on a post or do stuff on the website and Second Life runs in the background.
This time the house was kinda busy, so I decided to place my body on the sex bed and watch what is going on.
Ash Wizardly was here again. Again? Yes, he was fucking Kimmy again. She was wearing her house maid dress. Well, part of it.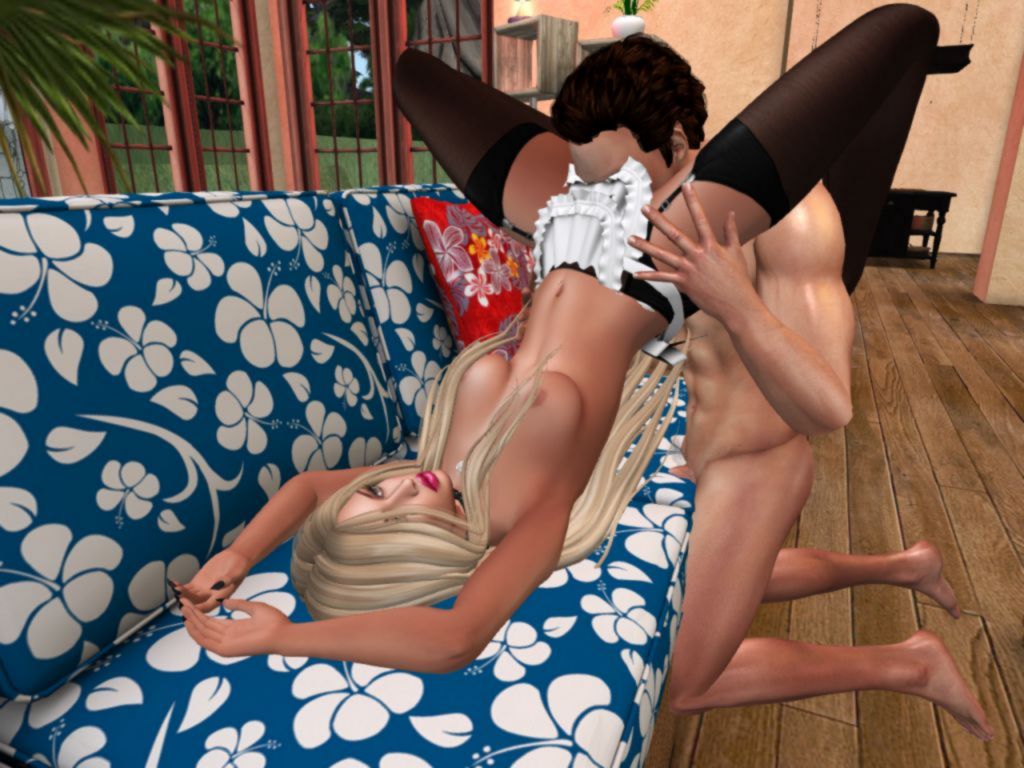 When he finished with her, he obviously didn't have enough. He went to Jessica's room where she was offering her body. There was somebody else in the house. Apparently a friend of Jessica.
Ash did not beat around bush, but jumped on the bed and fucked her fast and hard whilst her friend was watching.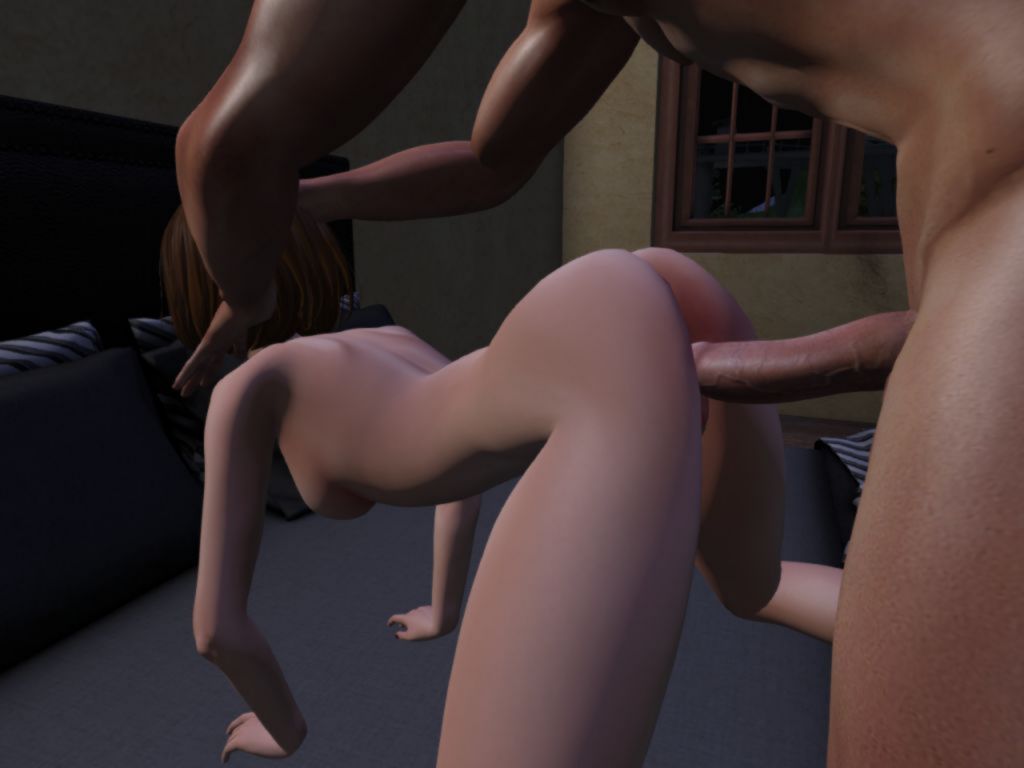 Believe it or not. Shortly after he finished with Jessica, he decided to fuck me as well. He just can't get enough:
There is already a lot of action in the house. It´s you who is missing here. Take the taxi and join us. You will have fun.
http://maps.secondlife.com/secondlife/Novazeit/170/95/68
Guaranteed.
Carol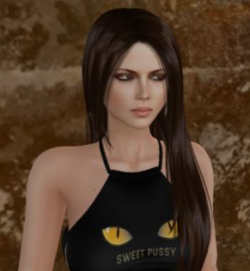 Founder of SLA Media, a company providing adult entertainment websites based on Second Life. Caroline has years of experience in the field of SEO and affiliate marketing. She runs an escort business within Second Life and is well known in the sl adult community.