Some guys in Second Life a woman using an animation is an invitation to jump at her. A strange habit. It happened to me just recently whilst visiting a place called "Grandma's Dirty Kitchen".
I was testing the kitchen animations, basically doing the dirty dishes when Istvan came into the house. Of course almost naked (as they do) with nothing but red shorts on.
Without hesitation and without saying a word he jump at me starting to kiss and cuddle in the kitchen.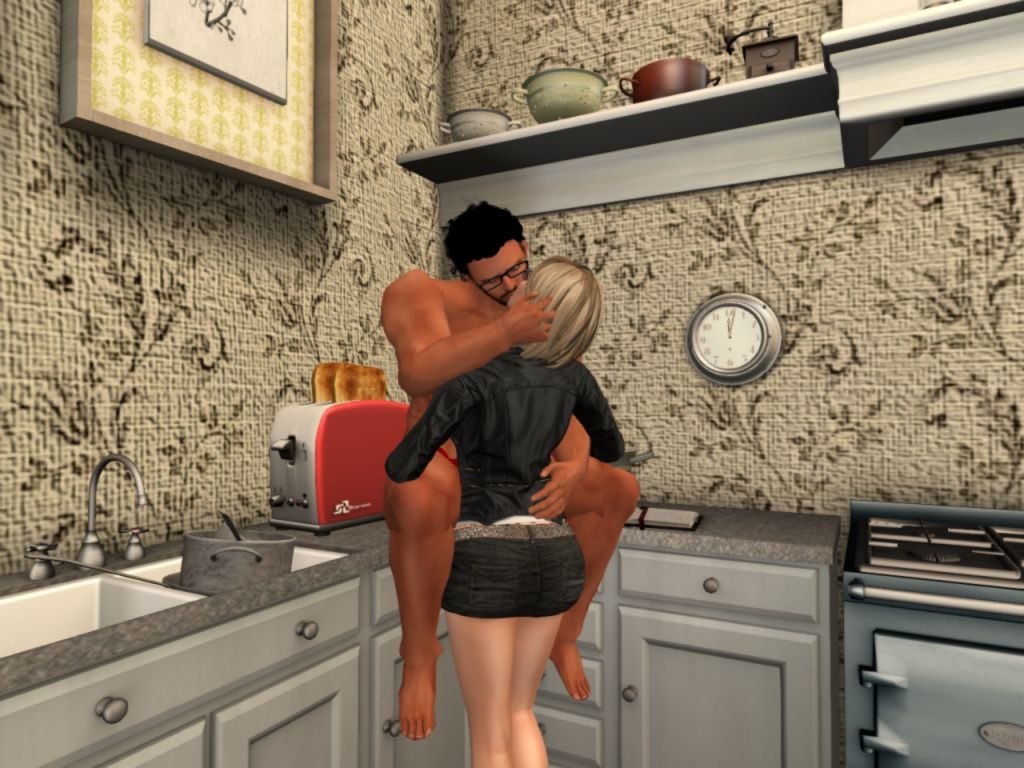 " Is that your typical approach, just come in and hump the girl?" I inquired.
"Oh sorry, I saw you standing there and thought you might want some fun, but we can have a cup of coffee instead, if you want," he answered very politely.
I agreed. We sat down and talked about all kind of things. I learned he is 73 years old, married from Estonia (@US folks: that is a country in Europe).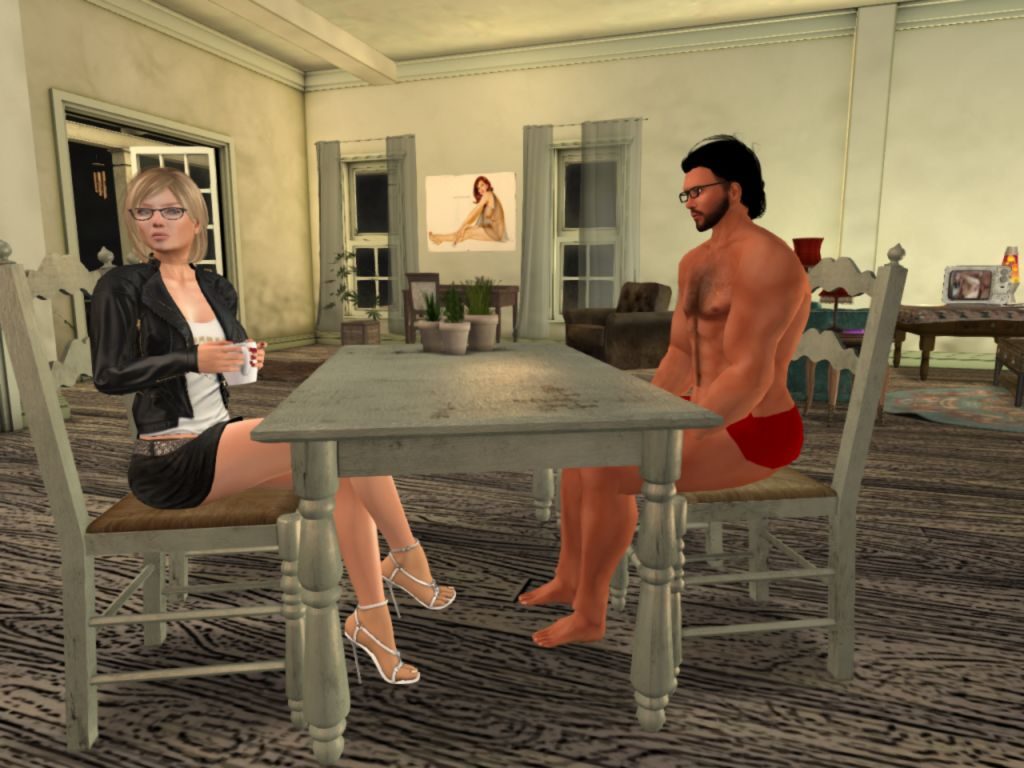 Inevitably we also talked about sex.
I was curious about whether or not it actually works at that age. It does, but limited I learned from him. I won't go into details here. Only that he actually uses second life mainly for sex to compensate the lack of it in real life.
He even paid me some money, when I mentioned that I am broke.
He wasn't actually what I would consider "good looking. System avatar, outdated skin, strange shape with unrealistic proportions. He obviously did not give a lot of importance to the looks of his avatar.
"Have you ever considered to get a mesh avatar", I asked.
To my utmost surprise he actually had one. He didn't use it so far because he hadn't got any cloth to go with it.
Oh. He actually has cloth? He changed to his new mesh body, which he got for free at a Brazilian noob support region.
That looked much better.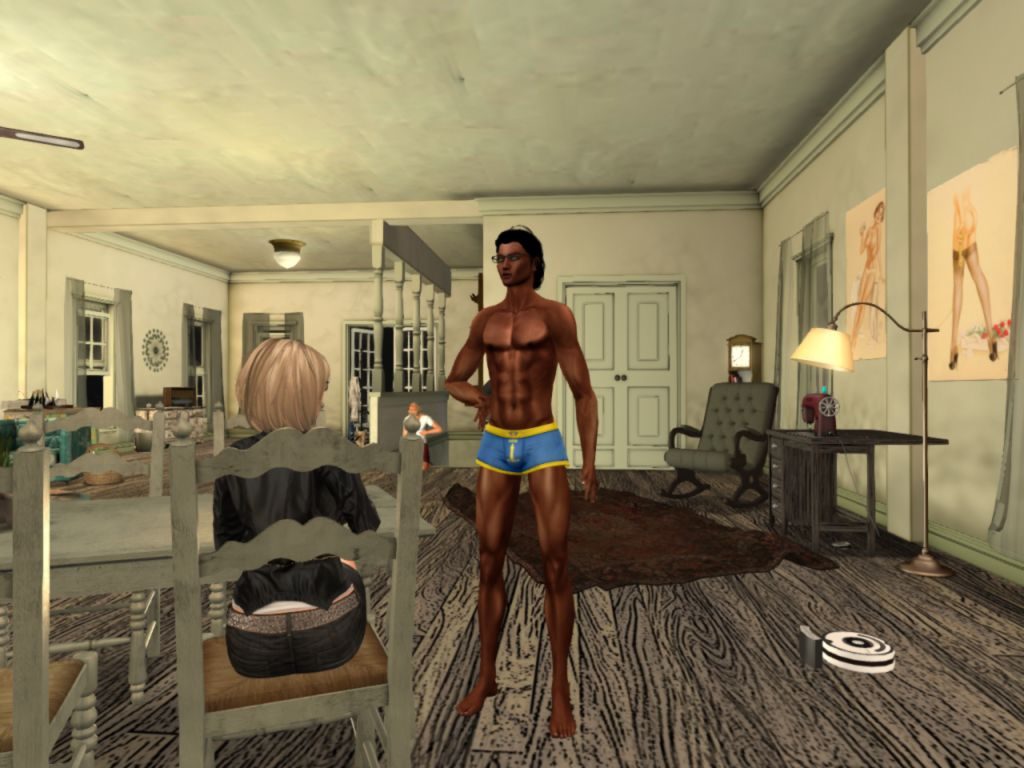 Suddenly he said:
"You know, my wife will get up soon and I will make her coffee, so I haven't got much time left. Maybe about 20 minutes. Would you spend that time with me in the bedroom downstairs?"
Again a pretty direct approach. Even at my standards.
I wasn't really in that mood. But then I thought: "Come on Charly, the guy gave you money, you can do him a favour in return."
I agreed.
We went downstairs and I let him fuck me for the remaining 15 minutes.
Does that already count as prostitution? What do you think?
Related Slurls
Brazilian Help Community – Lots of free stuff including full mesh bodies
http://maps.secondlife.com/secondlife/AJUDA%20BRASIL%20VOLUNTARIOS/141/31/23
Grandma's Dirty Kitchen
http://maps.secondlife.com/secondlife/Akamai/222/90/2254
Charleen will explore Second Life as a mature woman. She writes about her sex adventures as a MILF. She also touches delicate subjects and researches ageplay, incest fantasies and other extrem kinks in Second Life. Her posts are not for the faint hearted.