"We just enjoy being used by random strangers and this is our platform". That's what Tandy, one of the owners of the Cafe CumCum told me.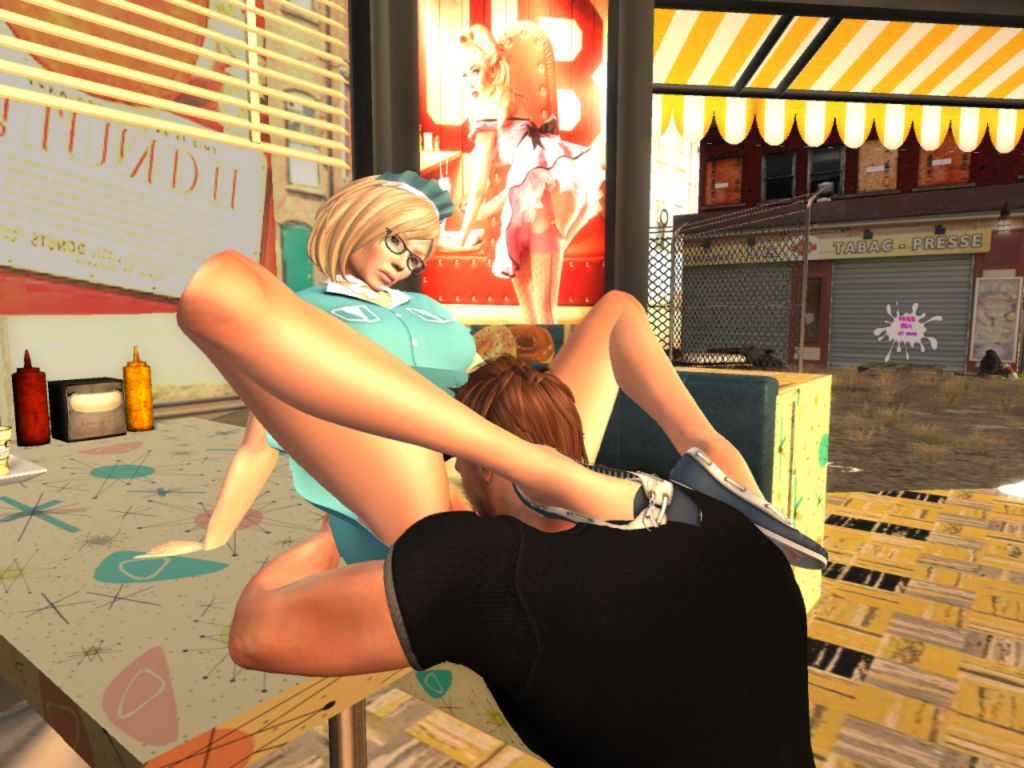 Indeed an interesting concept. I needed to try this myself. Said and done, joined the group and got a job as a waitress.
The concept is really simple: The run a Cafe and include a fuck in the services with every meal ordered. You get served coffee, donuts and the pussy of your waitress.
They are not into this to actually make money. They just have fun getting fucked by the visitors of the place. Of course, tips to maintain the place are always greatly appreciated. They have to pay the rent after all.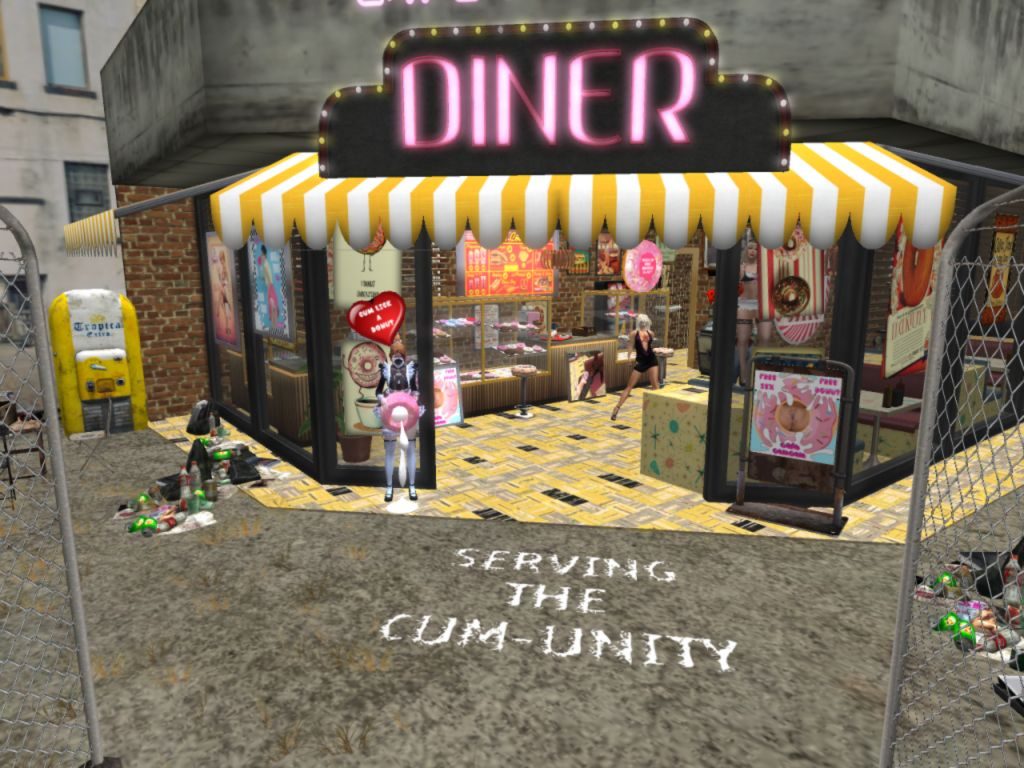 I have been working there now for three days. Very hot three days actually. I did my share of promoting Cafe CumCum to my friends. Some of them did actually show up. They came to fuck me, obviously.
For example: You probably remember Rudi Hedone and Istvan from the Hedone family.Both are now regulars at the Cafe CumCum. They were also the first ones to cum in the new waitress.
In those three days I got fucked 8 times. by 5 different guys. I would call that a good start.
Most of the times the guest took me right there on the table, in front of everybody else. Those who prefer at least a little bit of privacy I took to the shower room behind the counter.
Today one guy actually came pretending to be my son.I told him he can use me for his urgent need for relaxation in a break, but he needs to cum fast as I have to get back to work.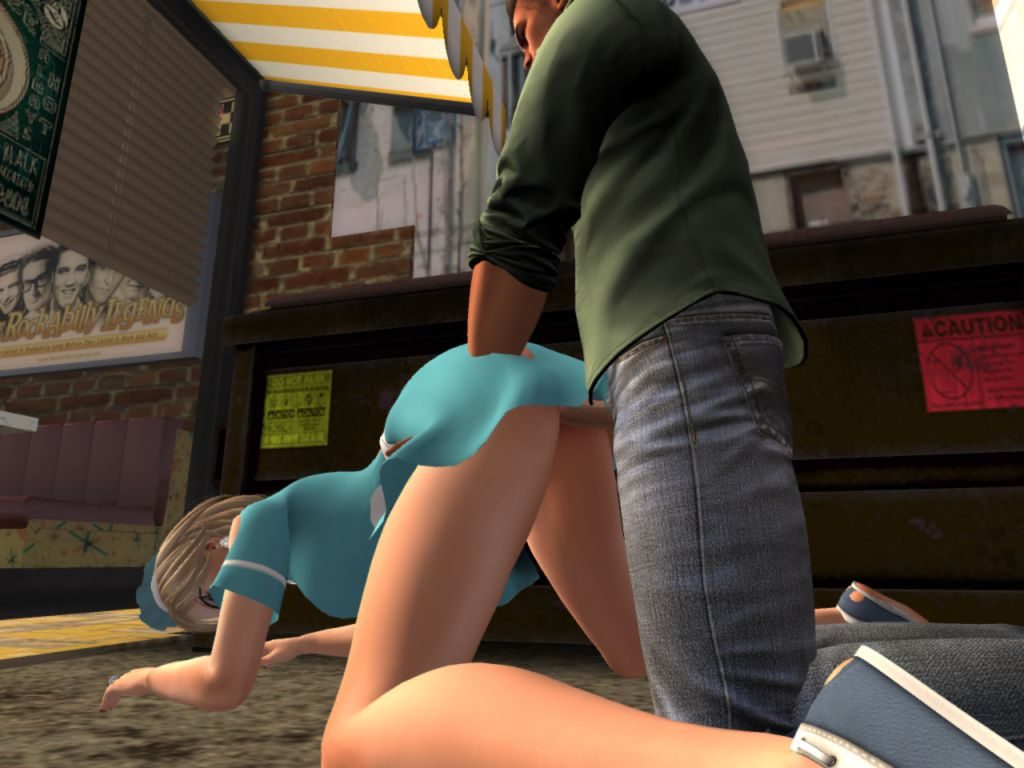 He took me outside to the trash bin and fucked me there. He didn't even want me to undress. The fact that I did not wear panties under my waitress uniform was enough.
When he finished, Rudi was already waiting for his turn. He surprised me and just took me right there as well. Istvan was next after that. He prefered the shower though.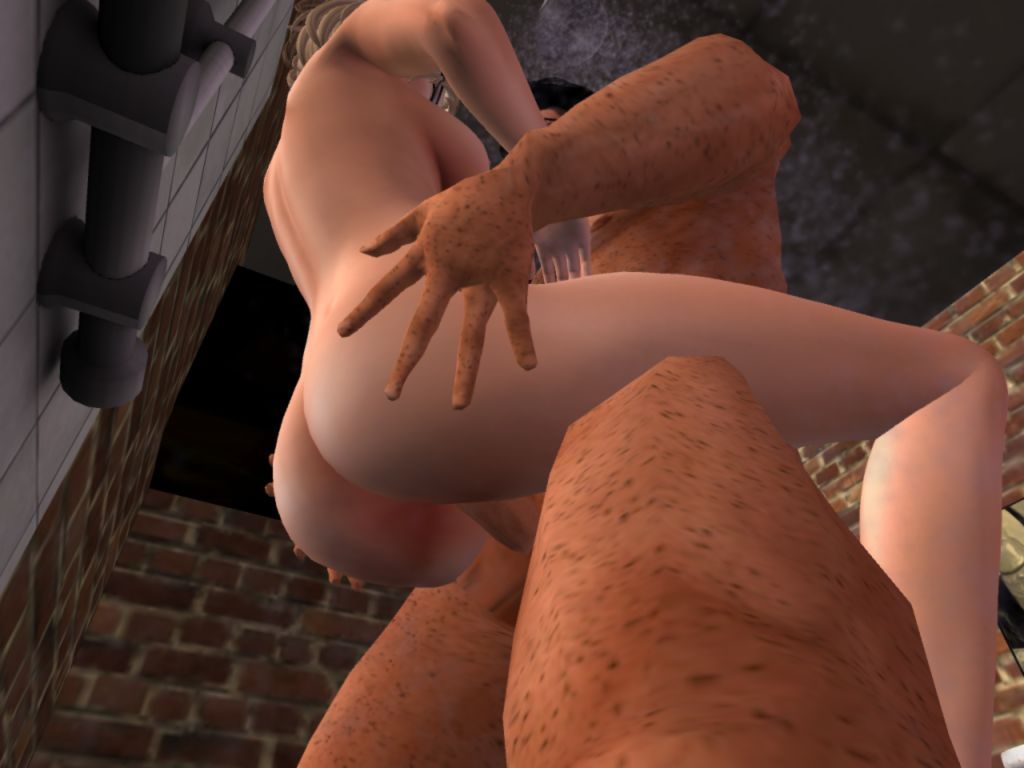 Three guests, one after the other. A little exhausting actually.
Please leave a tip when you finish your donut. Or your waitress (optional of course).
Cafe CumCum (Cum)Shots
Charleen will explore Second Life as a mature woman. She writes about her sex adventures as a MILF. She also touches delicate subjects and researches ageplay, incest fantasies and other extrem kinks in Second Life. Her posts are not for the faint hearted.