Sitting at the bar of the Hotel Aislin at Cairn Howff. Now what?
I came here with the mindset to actually get fucked in here. It didn't happen as Basilisc had to attend work in real life. That is actually a bit frustrating.
Ok, I got a sex date for this evening out of it. But I wanted it now! And got it here: Sex with a married man.
Later in the evening. 8.30 PM. Time for my sex date.
I logged in and did spend some time to dress for the occasion. I don't have much actually. Remember I am poor. The little black mini has to be sufficient, its a classic after all. To ad some spice to it, I skipped the part of putting on underwear.
I had some wine before I came. That relaxes a bit and calms the inhibitions. Don't get me wrong, I am certainly not the shy type, but a sex date is sort of different.
Seriously have you ever met up in a hotel with a (almost) stranger to have sex?
I met Basilisc at the hotel bar. He also dressed up for the occasion. He noticed I was a bit nervous about it.
Him: Anyway, I put a message in the "in-tray" over there about getting a room, but they didn't answer. I think we can just go upstairs and use one what do you think?

Me: Yes, I am bit nervous about this as i never did a date to actually go for it hahaha

Him surveys Jessica's body, including her shapely legs and short dress, thinking about what's underneath

Him: Well, all dates ultimately have that goal, right? Whether or not that's where they end up. So, shall we? Could sit in the library a bit – it's nice there!

Me: Come!
I didn't want to sit in the library and keep talking about it so I took the initiative and lead him upstairs, we entered one of the rooms, closed the door and layed down on the bed.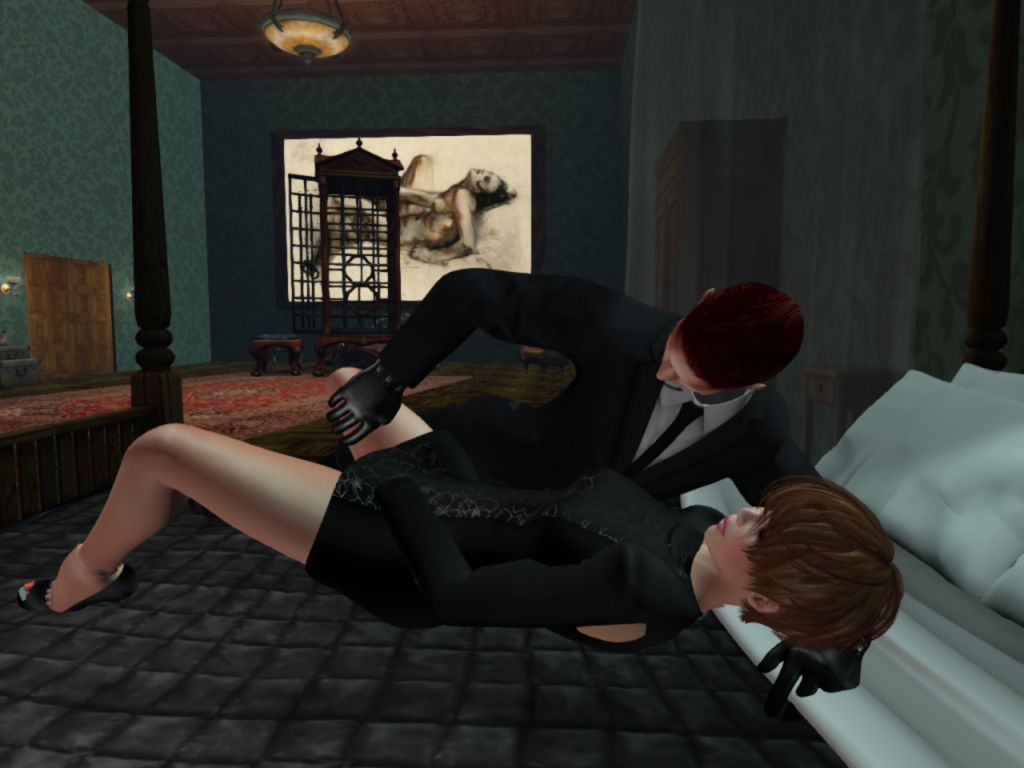 It was him who took the lead:
Him: dispensing with formalities, reach up Jessica's thigh under her micro-short dress, Feeling Jessica's soft folds with my gloves, Feeling Jessica's soft folds with my gloves.slowly exploring her pussy, gently brushing her clit. rubbing her thigh, tantalizingly leaving her hungry pussy alone.

Me: Yes lets not discuss it just do it, this is so fucking hot, put my skirt high and access my pussy you see I have nothing under it?

Him: I noticed that!

Him: pushing the fabric aside, leans in to taste her damp womanhood. Licks Jessica's slit slowly from back to front, pressing her clit lightly, her scent going to my head, making me dizzy with lust.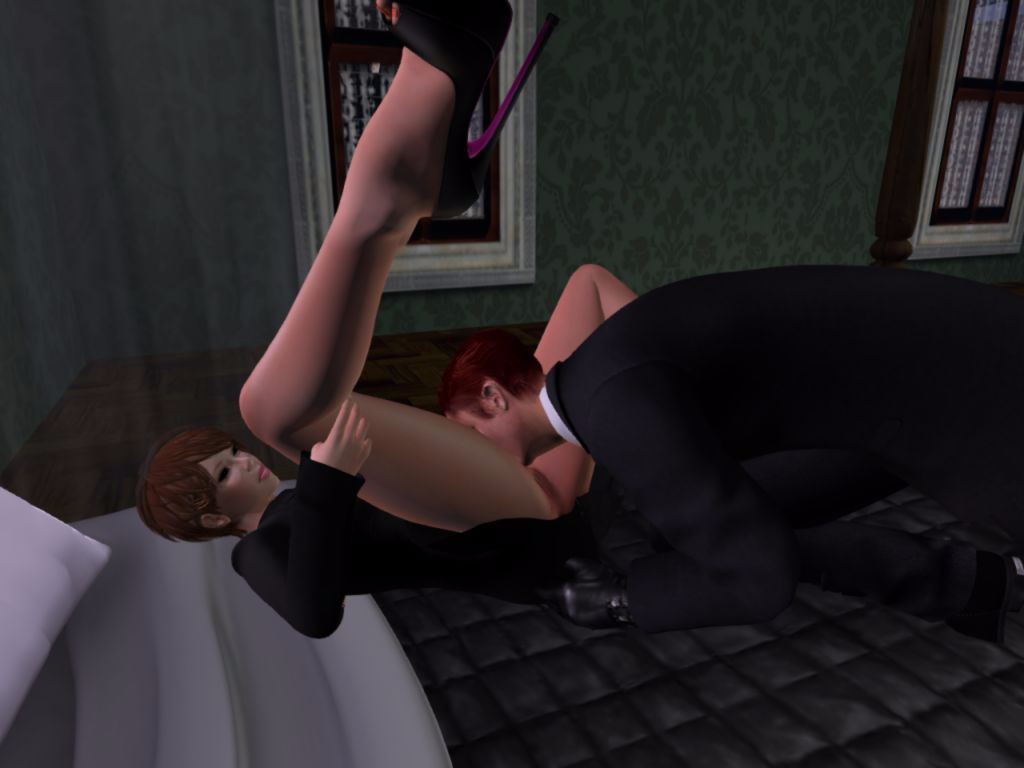 That is how it started off. A bit later I lost all my initial inhibitions we got naked and I wanted his cock:
Me: takes his hard cock in in her mouth, starts massaging it with her tongue in small circles over his cock- head than starts sucking on it with passion.

Him: Feels Jessica's skilled lips and tongue around my cock. Ughh …oh man.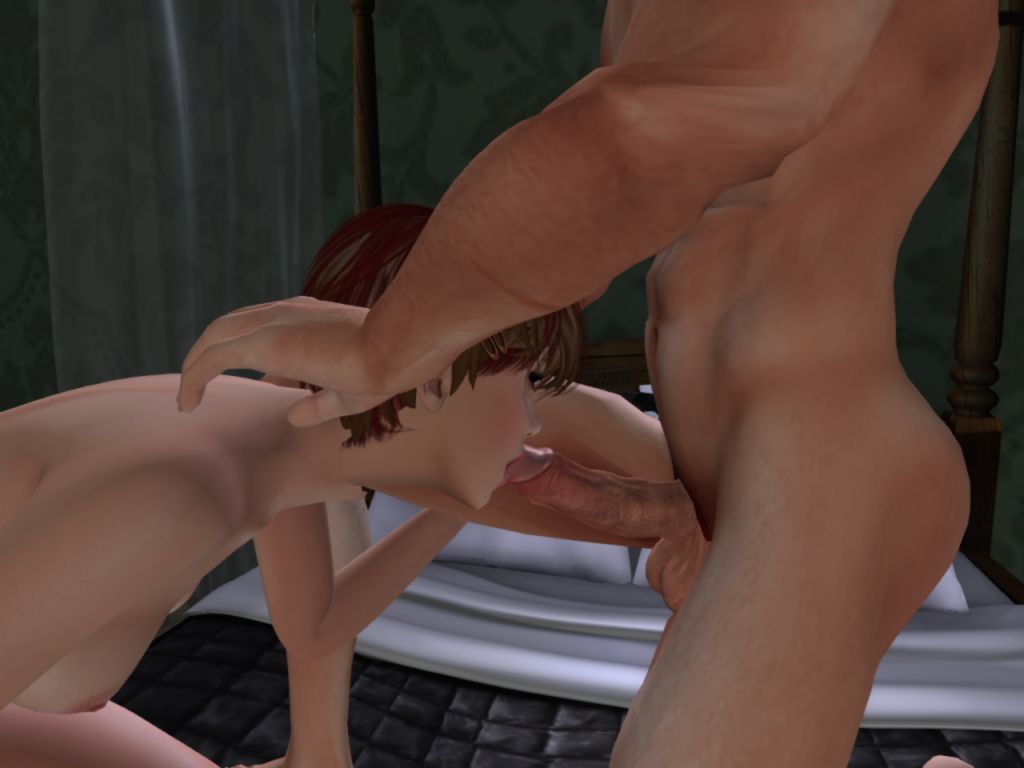 Shortly after that I couldn't hold back any longer.
Me: come fuck me!

Him: You want me to fuck you? With my big cock?

Me: Yes, do it now! I need it, fuck me.

Him: pushing Jessica onto the bed, I thrust deeply into her.

Him: Mmmm, you're a tight little bitch, aren't you?
From there on it went very hot and passionate. Going faster and harder in several possible positions. Just letting us go with the flow and our passion for sex. Unrestrained, wild, enjoying each others lust and bodies till we both reach climax.
Afterwards we were laying there cuddling and talked for quite a while about our passion for sex. Likes and dislikes.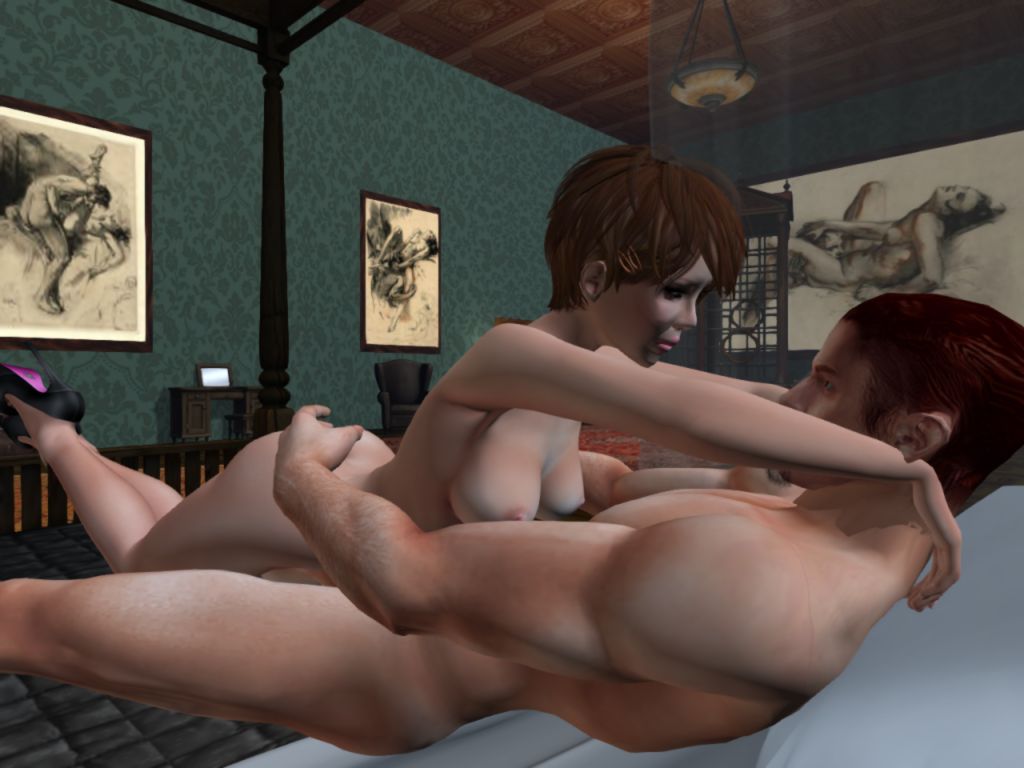 We will meet again, for sure.
Any of my readers want to join me in hotel testing?
In that case leave a comment here, including a bit about yourself, your user name and which hotel you would like to test with me and why. I will get in touch with you asap. If you are not yet a Second Life resident: Join Second Life
 . It's free to use.
Yours
Jessica
My Sponsor: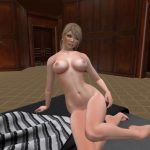 This diary is about the journey of Jessica through Second Life. As Jessica I am a team member of an in-world (in Second Life) company called SLA Media. It is a company which publishes several Second Life related websites (adult rated).