It is this time of the year when everybody does have a look back and sum up the year. So do I. I do this month by month and show you the most impacting stories.
I will choose the stories that had most impact on my career as a sex worker and sales person in the online sex games industry at SLA Media.
January – Getting Started with 3DXChat Sales
My First Sale at the 3DXChat showroom and first customer service
A significant step. I proved myself (and my boss) that it is actually possible to make sales in Second Life , selling an online sex game. All you need is a good sales strategy and a good pitch. Mine was sex. Simple.
February – A Lot of Sex
Gang Bang me at Home in 3DXChat
That was fun. It was not with customers. It was just living out an erotic fantasy. No business involved at all. Sex workers can have sex for fun too, you know?
March – Working The Street
Street Whore in Second Life – My First Client
That was taking whoring to the next level. I did have sex for money before, but I actually never planned to sell my body to a stranger. This time it was different. I went to "street whores" with the clear intention to get money for sex – it actually worked out well.
April – A Bit of Everthing
I am sure you had that before as well. Your boss tells you to do something, which is not really part of the job description. Maybe serving coffee to his wife.
In my case it was serving sex to a friend who fancied me. Of course he paid Caroline for that.
That was the only post related to my development in April. Apart from that, I did a bit of hotel testing, noob coaching and research about the AFK sceen in Second Life – a bit of everything.
May – Getting Serious and Making Money
From here on selling sex wasn't an issue any more for me. It became my professional routine. Just like a waiter serving drinks or food. I became a pro!
June – The Opening of Caroline's Mansion
in June I discovered a niche working at Caroline's Mansion, a new sex club we opened that month. Cuckolds. By accident I found out a friend of mine got horny, when he watched me being fucked by a guest.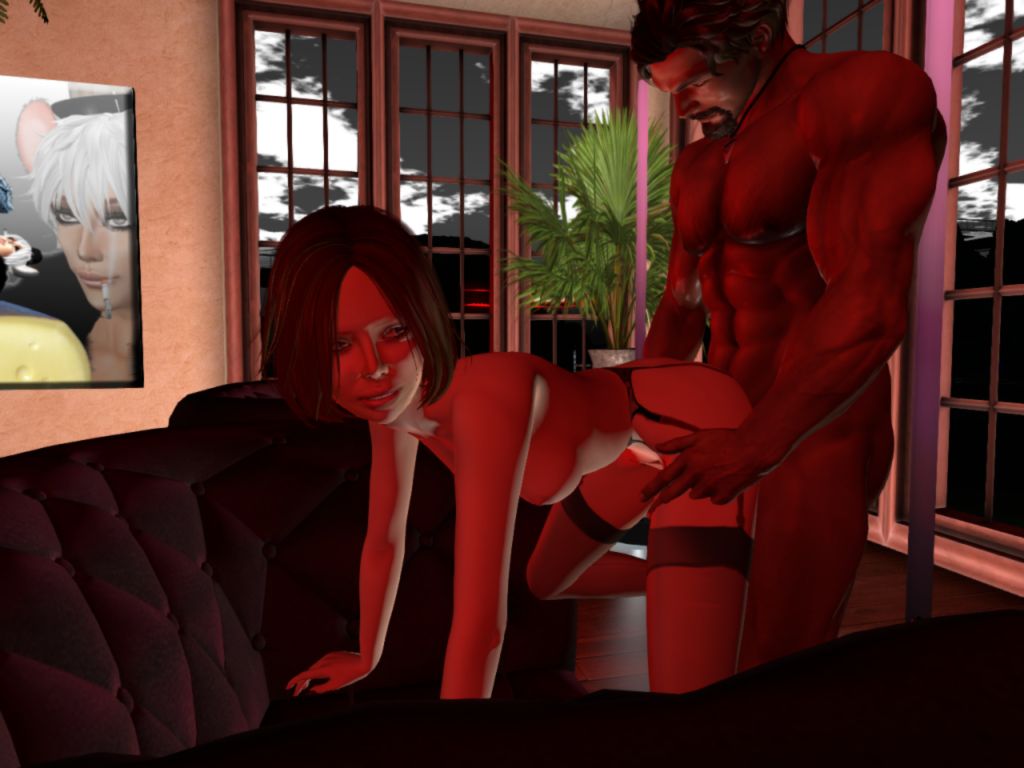 July – Entertaining Guests at Caroline's Mansion
You must be a good bitch, when you make somebody buy L$ for the first time ever, just because he really wants you and he needs to pay for it.
That was the most interesting revelation. Was not the only sex encounter of course. I got fucked a lot that month.
August – Escort Training and Introducing a Customer Service Programm
Escort Training at Caroline's Mansion
Sleen Squall joins Caroline's Mansion. His job: recruiting and training of whores. It was my time that day.
Onboarding a New Customer in 3DXChat
Way too often new customers leave 3DXChat again, because they don't manage the viewer or can't get laid as fast as they did expect.
Some even have problems to walk properly in the game, simply because it is different to what they are used to in Second Life.
That is why we try to give new customers as often as possible a proper onboarding to the game. Yes, that includes sex with me.
This reduces the churn rate significantly. Hence increases profitability.
September – Sleen Playing With Staff
It is dangerous to play with fire Sleen, isn't it? Our recruiting manager and his little affair with a new whore.
September was also the month when I slowed down a bit working at as an escort girl. My focus was more on customer service in 3DXChat.
November – Discovering Places in 3DXChat
User Made Locations in 3DXchat
I did spend a significant time in 3DXChat making our customers happy. Obviously I did not sleep with all of them, but with significant number. During this time I also explored the different rooms created by users.
December – The Next Level
Our New Location in 3DXChat – Caroline's Mansion
The latest about our activities in 3DXChat. We will host swinger parties at our own location in 3DXChat.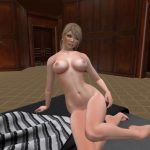 This diary is about the journey of Jessica through Second Life. As Jessica I am a team member of an in-world (in Second Life) company called SLA Media. It is a company which publishes several Second Life related websites (adult rated).